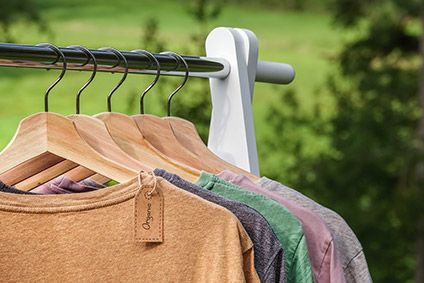 Following discussions with an official at the EU Commission, Just Style understands that while the PEF tool is viable for relevant policies and schemes related to the measurement and/or communication of the life cycle environmental performance of products and organisations, the Commission felt it was not the most "appropriate approach" for the Substantiating Green Claims Proposal.
Last month the Sustainable Apparel Coalition (SAC) criticised the proposal as a "missed opportunity for the European Commission to be a global frontrunner on sustainability and fulfilling ambitions set out in its Green Deal."
The SAC said the draft proposals from the EU Commission fall short of its stated ambition to address greenwashing "at a time when only swift and drastic action can avert irrevocable damage to the world."
"The Directive does not mandate a standardised and clearly defined framework based on scientific foundations and fails to provide the legal certainty for companies and clarity to consumers," says Andrew Martin, executive vice president of the Sustainable Apparel Coalition.
Under the proposal, which targets greenwashing businesses, any green claims made need to be independently verified and proven with scientific evidence, while new public environmental labelling schemes will be banned unless developed at EU level.
The European Commission says consumers will have more clarity and stronger reassurance that when something is sold as green, it actually is green, and better quality information to choose environment-friendly products and services.
It said businesses would also benefit as those that make a genuine effort to improve the environmental sustainability of their products will be more easily recognised and rewarded by consumers and able to boost their sales – rather than face unfair competition. This way, the proposal will help establish a level playing field when it comes to information about the environmental performance of products.
The SAC specifically took aim at the lack of inclusion of the PEF tool which it called the "most holistic, scientifically-grounded method to date for assessing the environmental impact of a product."
The EU Commission told Just Style that while the environmental footprint methods help businesses identify the areas where they should improve their environmental impact and performance and can adequately substantiate certain claims on several product categories, the methods do not yet cover all relevant impact categories for all product types and may therefore give an incomplete picture of the environmental credentials of a product in the green claims context.
The EU Commission also believes many claims are made on environmental aspects such as durability, reusability, reparability, recyclability, recycled content, use of natural content for which the PEF tool is not suited to serve as the only method for substantiation.
The Commission has therefore opted for what it believes is a more "flexible approach" based on the preferred policy option from the impact assessment developed for the initiative on empowering consumers for the green transition.