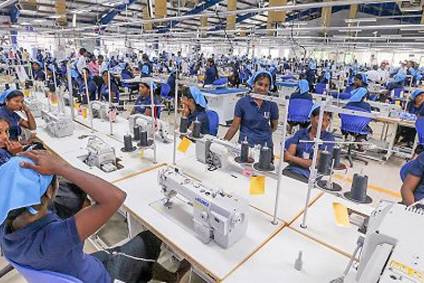 An initiative that aims to tackle audit fatigue and duplication in the apparel and footwear sector is planning to scale up its operations after its plan for the next five years was approved.
The Social and Labour Convergence Project (SLCP) says the new strategy will move it from project to programme and from development to implementation.
"We wanted to create a 5-year plan that really could lead us in the coming years: to define our scope of activities, our new governance arrangement and a business model based on volume related fees. With this business model we can finance ourselves from 2021 onwards," explains Pierre Hupperts, the independent chair of the steering committee.
"With the overwhelming support votes and approval of the 5 Year Strategic Plan for SLCP, we can now start working on the implementation and roll out of the Converged Assessment Framework at scale; tackling audit fatigue and work towards our vision of improving working conditions."
The SLCP pilot project launched in October 2015, and now claims more than 190 signatories, including 64 brands such as Nike, H&M, Gap Inc and PVH, along with 38 manufacturers, as well as audit agencies and industry associations.
Its overarching mission is to create a single Converged Assessment Framework (CAF) for factory audits – a data collection tool and and system for assessments that also enables verified social and labour data to be shared.
In turn, this would benefit industry by eliminating audit fatigue and duplication, it would enable resources to be redirected to improvement actions, and allow greater comparability of social and labour data.
Built and tested collectively over the last two years, the CAF is now being rolled out in Sri Lanka and China.
Looking further ahead, the group has defined four specific targets for 2023 "which will guide us to be a credible, scalable and future proof programme." By this time it aims to have carried out 25,000 verified assessments; allocated US$130m for improvement actions; become the industry's leading source of verified social and labour data; and be self-sustaining through earned income.