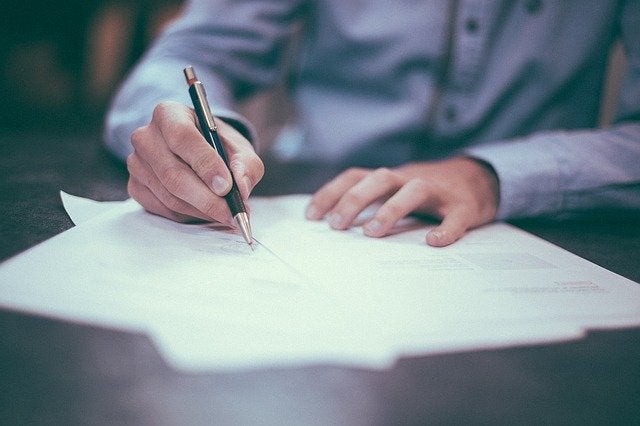 The fashion NGOs who have signed the open letter to the EU include the Clean Clothes Campaign, Open Apparel Registry and Fashion Revolution.
Why do fashion NGOs want the EU Sustainability Reporting Directive to incorporate open data principles?
The open letter urges EU members of Parliament and the EU Commission to adopt and incorporate open data principles within the proposed Corporate Sustainability Reporting Directive to ensure stakeholder access, interoperability and collaboration. 
Natalie Grillon, executive director at the Open Apparel Registry told Just Style exclusively:
"At the Open Apparel Registry, our theory of change centres on the belief that opening up supply chain data is necessary to enable interoperability and accountability across the apparel industry, and facilitate collaboration at the facility level."
She added: "This is why we have joined with our fellow signatories in calling on the European Commission to incorporate open data principles into their proposed Corporate Sustainability Reporting Directive."
The Clean Clothes Campaign told Just Style exclusively: "In order to support workers, supply chain information is crucial – that includes historical data, to detect trends but also to solve cases of rights violations, some of which take a long time to research and resolve. Many cases we deal with have to do with factory closures. It is vital that we can collect, compare and analyse supply chain data. Only when the data is available as open data is that a real possibility."
The open letter explains: "Open Data is "data that can be freely used, re-used and redistributed by anyone – subject only, at most, to the requirement to attribute and sharealike" (Open Data Handbook)."
It also points out that data shared as a linked PDF, buried in a lengthy corporate sustainability report, would not meet the standard of Open Data.
The letter states: "The reporting frameworks and requirements of the Corporate Sustainability Reporting Directive must integrate Open Data principles to unlock the legislation's full potential."
The co-signees believe that clearly defining the disclosure format and data points required in the Corporate Sustainability Reporting Directive will increase adoption of the reporting framework and ensure its scalability.
The letter explains: "As research in Germany showed, unclear or free-form standards for CSR reporting led to only 17-19% of companies completing their required reporting. Complete, open data sets must also be mandatory to realise their full potential to bring about real, long term lasting impact."
The letter added: "Future innovations or academic research yet unknown will benefit enormously from whole data sets, rather than summary analysis or cherry picked stats. By having clearly defined, repeatable and predictable reporting forms and methods, and mandating this reporting meets open data standards, costs can be reduced and harmonization across member states will increase, something that benefits all stakeholders."
The letter is co-signed by a number of NGOs including:
Clean Clothes Campaign
Open Apparel Registry
WikiRate
Azavea
Business and Human Rights Resource Centre
Fashion Revolution
OpenCorporates
Open Data Institute
Open Knowledge Foundation 
International Corporate Accountability Roundtable (ICAR)
Icebreaker One
Somo
The Center for the Advancement of Garment Making
C-MORE
What is the proposed EU Sustainability Reporting Directive?
Earlier this year (21 April 2021), the EU Commission adopted a proposal for a Corporate Sustainability Reporting Directive (CSRD).
The Commission's proposal for a Corporate Sustainability Reporting Directive (CSRD) envisages the adoption of EU sustainability reporting standards. The draft standards would be developed by the European Financial Reporting Advisory Group (EFRAG).
The standards will be tailored to EU policies, while building on and contributing to international standardisation initiatives.
The first set of standards would be adopted by October 2022, which is why it is important for companies to understand the directive and share any concerns about it sooner rather than later.
The proposal for the Directive includes the following:
Extends the scope to all large companies and all companies listed on regulated markets (except listed micro-enterprises)
Requires the audit (assurance) of reported information
Introduces more detailed reporting requirements, and a requirement to report according to mandatory EU sustainability reporting standards.
Requires companies to digitally 'tag' the reported information, so it is machine readable and feeds into the European single access point envisaged in the capital markets union action plan.