The survey, which was conducted by the University of Aberdeen and trade justice charity, Transform Trade, is said to be the largest to date with over 1,000 Bangladeshi fashion factories taking part, and states most of those selling to 24 of the largest global retailers are being paid the same prices today as the start of the pandemic, despite the cost of raw materials increasing.
The 'Impact of Global Clothing Retailers' Unfair Practices on Bangladeshi Suppliers During COVID-19' study found large numbers of high street fashion brands were reportedly buying from factories, between the period from March 2020 to December 2021, that were facing rising costs for raw materials with nearly one in five struggling to pay the Bangladeshi minimum wage of GBP2.30 (US$2.79) per day.
The survey suggests most (90%) of the larger high street brands buying from four or more factories were reported as engaging in unfair purchasing practices with over half of suppliers reporting unfair purchasing practices such as cancellations, failure to pay, delays in payment and discount demands with knock-on effects, including forced overtime and harassment.
The study claims larger brands engaged in unfair purchasing practices more frequently than smaller ones with every brand purchasing from 15 or more factories reported to be engaged in at least one of these unfair purchasing practices.
Nearly two-thirds of the factories reported receiving some financial support from the Bangladesh government or Bangladeshi banks in order to remain afloat and of the brands listed in the report, 12 are described as being members of the Ethical Trading Initiative, which aims to promote workers' rights around the world.
The Ethical Trading Initiative's executive director Peter McAllister told Just Style exclusively: "Covid sparked unprecedented global pressures for suppliers and manufacturers as well as retailers and brands, as economies were effectively shut down. We are aware that during this period too many western brands failed to work with their suppliers to adjust to these circumstances and mitigate impacts on workers."
How well do you really know your competitors?
Access the most comprehensive Company Profiles on the market, powered by GlobalData. Save hours of research. Gain competitive edge.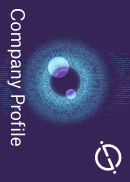 Company Profile – free sample
Thank you!
Your download email will arrive shortly
Not ready to buy yet? Download a free sample
We are confident about the unique quality of our Company Profiles. However, we want you to make the most beneficial decision for your business, so we offer a free sample that you can download by submitting the below form
By GlobalData
He explained that at the outset, ETI engaged with company members on how the pandemic was impacting global supply chains. In response to emerging issues, ETI placed enhanced expectations on company members which detailed actions necessary to protect workers' rights amid the crisis.
He said: "We know these influenced the actions of several big buyers during the pandemic. However, we acknowledge that not enough was done and that suppliers were too often left to bear the brunt of the impact.
"We continually engage with Bangladeshi suppliers to consider the lessons learned and how to avoid further negative impacts in these very difficult economic times. The fashion sector is vast with many actors, but throughout the pandemic and continuing today ETI remains vocal about the need to protect workers' rights globally."
McAllister believes there is a need for greater accountability in the apparel and textile sector and suppliers deserve a stronger voice but looking at the detail of any accountability mechanism is very important.
He added: "ETI continues to advocate for UK human rights due diligence legislation in line with the UN Guiding Principles on Business and Human Rights, that includes but is not limited to the fashion industry."
Professor Islam, who is a professor in sustainability accounting and transparency at the University of Aberdeen Business School and led the project, explained: "Two years on from the start of the pandemic, Bangladeshi garment workers were not being paid enough to live on, with one in five manufacturers struggling to pay minimum wage while many fashion brands which use Bangladeshi labour increased their profits," and added: "Inflation rates soaring around the world are likely to have exacerbated this even further."
The survey also found post-lockdown, garment factories employed 75% of the workers they had before, which suggests that up to 900,000 workers could have lost their jobs.
Why a fashion watchdog is deemed to be the necessary solution
Fiona Gooch, senior policy advisor at Transform Trade said: "This research is a wake-up call. When retailers treat suppliers badly by breaching previously arranged terms, it's workers who suffer. If a retailer fails to pay the agreed amount, or delays payments, the supplier has to cut costs some other way, and this is frequently passed on to their workers, who have the least power in the supply chain. Reports of being rehired on worse pay and conditions, bullying and unpaid overtime are the predictable result. We need a fashion watchdog to regulate UK garment retailers, along the same lines as the existing supermarket watchdog."
Professor Islam told Just Style exclusively the key recommendation from the study is for the UK and other western governments to introduce a fashion watchdog.
He added: "At the same time, I emphasise governments in the global South should come forward and introduce independent monitoring bodies (independent of government and industry associations), comprising representatives from NGOs, trade union bodies and development agencies (such as the ILO) to monitor unfair practices (some of them are cross-boarder in nature)."
Professor Islam also believes the findings are a wake up call for consumers who should demand greater transparency and traceability of production locations, production processes, wages and workers' rights, shipments and final payments.
It's not the first time Professor Islam has made a recommendation for a fashion watchdog. Following research that was published in January last year on the way female garment workers were treated during the pandemic, he told Just Style retailers need to be made accountable for the way suppliers and employees are treated.
The brands cited in the study include well-known fashion brands and retailers such as Best Seller, H&M, C&A, Inditex-owned Zara, Mango, Next, Asda, Gap, Primark, Tesco, Target and LPP.
Brands comment on fashion brands' treatment of Bangladesh factories
Most of the brands and retailers listed in the report had not responded to Just Style's request for comment prior to going to press, however Tesco told Just Style it was looking into the claims and a spokesperson from Asda said: "We have longstanding positive relationships with our suppliers in Bangladesh and we are in regular contact to ensure that we continue to source our goods responsibly according to our standards and policies."
Primark, along with Inditex-owned Zara, Lidl and C&A, has a formal response published within the report and told Just Style Primark was not one of the retailers found to be paying below the cost of production nor named as struggling to pay workers the minimum wage.
The Primark spokesperson explained : "As you will see from our response [in the report], one of the explicit terms and conditions of how we work with our suppliers is ensuring this is paid, something our own team of auditors independently monitor for as well."
The spokesperson also pointed out that Primark has signed up to the Accord and is a founding ETI member, and was also keen to reiterate the fact the data in the report refers to 2020 and 2021.
Meanwhile, Justyna Weryk, the sustainable development manager at LPP made it clear to Just Style the data published in the survey is what she described as "far from the truth" and believes it "creates an unreliable image of our company".
She said: "The pandemic has been one of the most difficult times we have ever experienced in our history. It was challenging not only for us, yet the consequences of the economic changes it triggered were also very acutely felt by our suppliers and other companies based in developing countries, such as Bangladesh. That is why, after the outbreak of the pandemic, we took action to support the suppliers.
"We were settling our liabilities to the factories in a timely manner. Being in a difficult situation ourselves due to the outbreak of the pandemic in Poland and subsequent lockdown, we were forced to limit some of our orders. We considered the situation of each supplier on a case by case basis in order to help the manufacturers maintain accounting liquidity. In the spring, when the restrictions hit the economy hard, we were in constant contact with the suppliers, looking for solutions together. We also monitored the payment of wages to workers of the factories."
She added that in April 2020, 99% of the Bangladeshi sewing plants collaborating with LPP paid the March wages and settled their liabilities over the subsequent months when production was on hold, and noted: "LPP was one of the first clothing companies to be included on The Worker Rights Consortium (WRC) list of companies that honour their commitments towards suppliers."
The report claims the ready-made garment industry accounts for 85% of Bangladesh export income, with more than 12 million Bangladeshis dependent on the sector.
Just Style had not received a response from the Bangladesh Garment Manufacturers Exporters Association (BGMEA) prior to going to press.