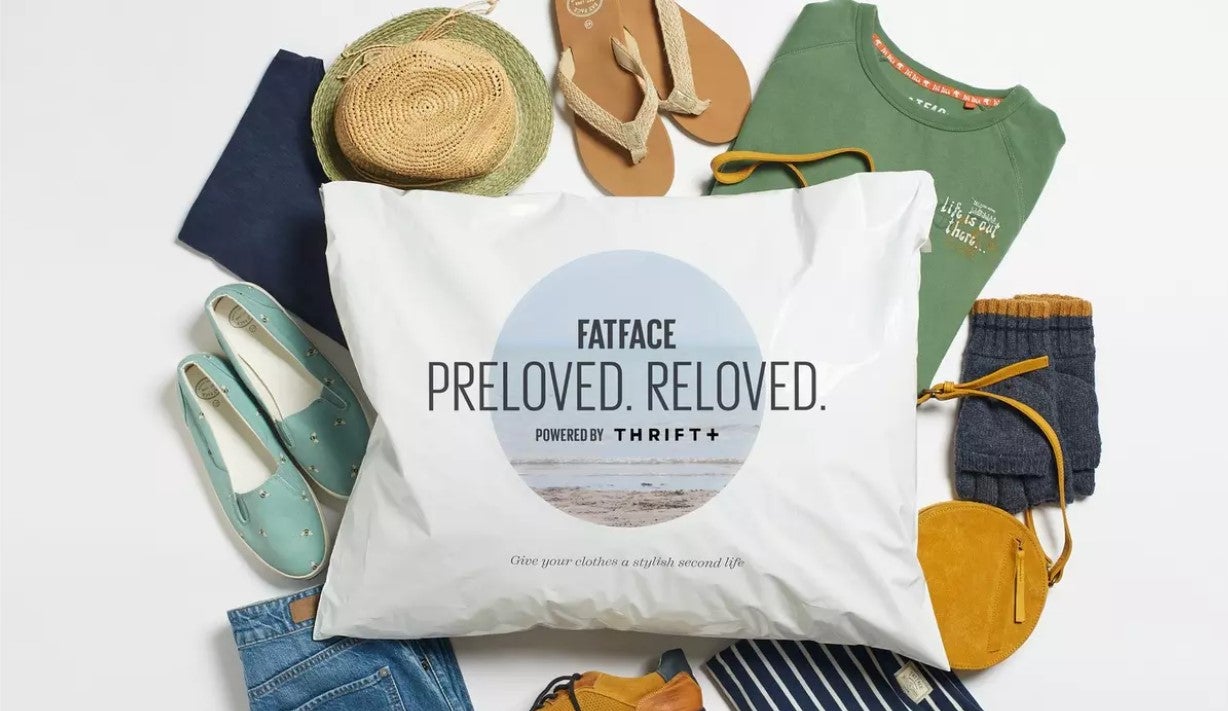 FatFace has made the decision to partner with Thrift+ for its new clothing donation service to drive change and make the most responsible choices for the planet, its products and its wider community.
FatFace explains it wants to offer an easy and innovative way to give consumers' unwanted clothes a new lease of life, while supporting a charity of their choice.
FatFace is also rewarding its customers who choose to use the Thrift+ clothing donation service.
How does the FatFace and Thrift+ clothing donation service work?
Customers order a Thrift+ bag. When it arrives, they register their bag by scanning the QR code and selecting the charity they'd like to support.
Customers choose the clothes they'd like to donate and they don't have to be FatFace, but they do need to be in their best condition.
Customers post the bag back to Thrift+ for free and the clothes are sold online at thrift.plus.
FatFace gives customers £5 off FatFace clothing when Thrift+ receives the order.
What is Thrift+?
Thrift+ was founded in 2017 with the aim of 'making the charity shopping experience as good as the best online clothes retailer'.
It has continued to evolve and innovate and as a result of the initiative less products go to landfill and more customers give preloved clothing a new lease of life – all while raising vital funds for a charity of their choice.
What else is FatFace doing to be more sustainable?
FatFace states that 100% of the cotton for its cotton products is being sustainably sourced. The brand has achieved this by sourcing organically grown cotton and by being a member of non-profit organisation Better Cotton Initiative (BCI). This organisation helps farmers to reduce the impact of cotton production on the local environment and improving the lives of farmers around the world.
The company is also reducing its carbon footprint, using recycled plastic bags or paper and only using fully recyclable 'hexwrap' paper to wrap online orders.
By 2025 FatFace aims to be carbon neutral and will achieve this by reducing CO2 emissions by at least 40% and offsetting remaining emissions by planting trees and supporting projects that reduce emissions around the world.