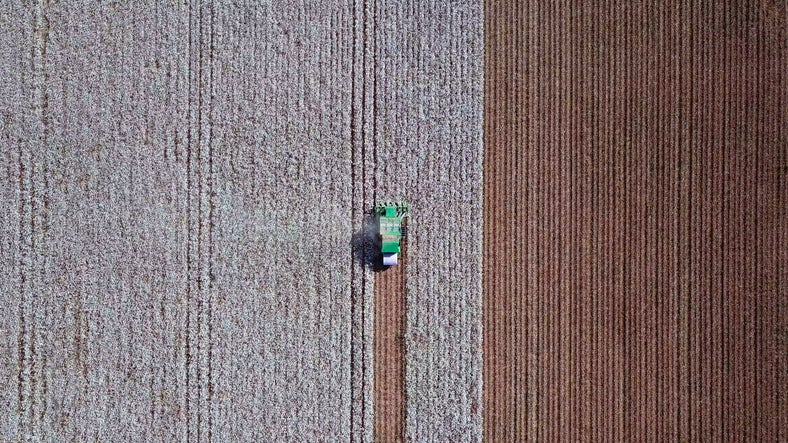 Traceability specialist FibreTrace is working with textile innovation company Circular Systems to implement traceability into Texloop cotton.
Texloop is a global textile recycling platform launched by Circular Systems in 2018. Texloop Recycling upgrades post-industrial as well as pre/post-consumer cotton textile waste into recycled cotton fibre.
Circular Systems states that Texloop's recycled cotton uses up to 99% less water than conventional cotton (and completely mitigates land use), 54% less energy, and emits 20% less carbon. 
FibreTrace states that its technology ensures information integrity via physical traceability markers suspended in recycled fibres. The technology is used to securely collect, store and communicate key supply chain information. This reportedly guarantees that the fibre itself is traced and reduces the chance of human error or fraud by waiving reliance on documentation or labelling. 
The partnership aims to provide a footing for retailers to move ahead of looming obligations for EU countries, as regulation across the industry calls for increased environmental accountability.
Last year, the European Commission announced a principal strategy to improve the social and environmental impact of textile products on the EU market by 2030.
In line with the push towards systems of accountability for socially and environmentally responsible practices in supply chains, Texloop cotton hopes to benefit from FibreTrace's traceability technology by 2024.
Isaac Nichelson, CEO of Circular Systems, comments "FibreTrace enables the The Texloop platform to bring much-needed traceability and transparency to the world of Recycled Cotton, and in doing so we will help to improve the authenticity, and quality of the global recycled cotton sector."
In January, FibreTrace launched Mapped, a free product that enables sustainable and ethical creation and consumption by mapping the global textile supply chain from fibre to retail.