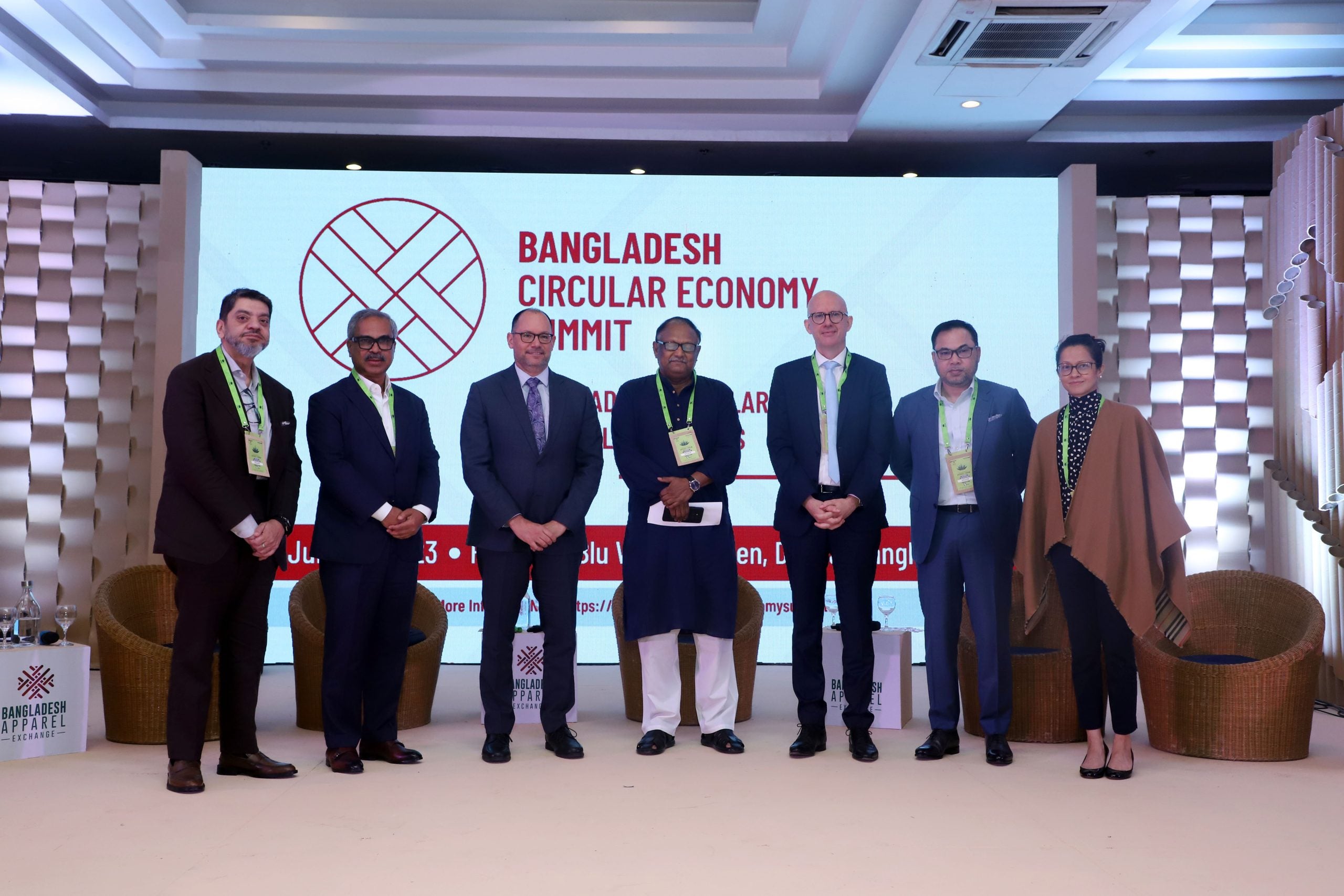 The Sustainable Apparel Forum, held in Dhaka, saw 60 renowned speakers and 20 exhibitors from across the world gathered at the Forum organised by Bangladesh Apparel Exchange (BAE) highlighting issues including circularity, climate action and human rights due diligence.
A roundtable discussion titled 'The Journey Towards Circular Fashion in Bangladesh' also took place, moderated by Barrister Vidiya Amrit Khan, Director of BGMEA, which discussed how Bangladesh's apparel sector could harness circularity to achieve its US$100bn export goal by 2030.
Also announced at the event was the 'Closing the Loop on Textile Waste' project launch, which is being implemented by Bangladesh Apparel Exchange and Bangladesh Garment Manufacturers and Exporters Association (BGMEA), the Dutch based organization Enviu and Belgium-based recycler Purfi. This project aims to build a circular and inclusive textile value chain in Bangladesh and Kenya.
Mostafiz Uddin, founder of BAE and organiser of the Sustainable Apparel Forum (SAF), said: "At every major fashion brand, the conversation is the same right now. It is 'how can we reduce our carbon emissions in order to meet net-zero targets?' Circular fashion could play a vital role because closing the loop means you are not using new cotton, new fabrics. Instead you are recycling and reusing the fabric waste, thus not only reducing the carbon emissions but also ensuring optimum utilization of the natural resources.
"That is why events such as Sustainable Apparel Forum (SAF) are so critical, as they offer an opportunity to explore the challenges and drive collective action for the industry."
The SAF 2023 event brought together high profile speakers from Bangladesh government, international organisations and apparel industry. It was partnered by the likes of the International Labour Organisation (ILO), Sustainable Apparel Coalition (SAC), H&M Group and Spinnova.