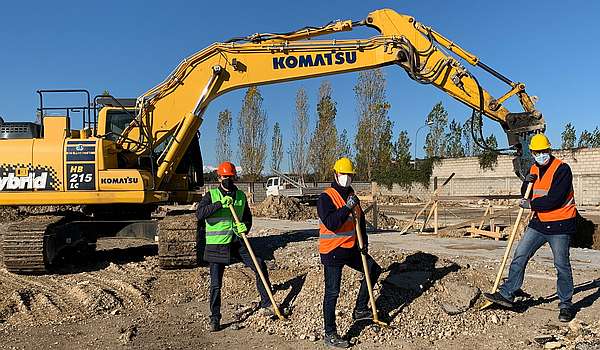 Freudenberg says it is on schedule with the construction of its new centre in Italy for finishing and coating base materials for the apparel industry.
The site is based in the province of Teramo in the Abruzzo region of eastern Italy and the processing of base material from the location is expected to begin in early 2023.
The company announced its plans to set up two competence centres in January.
It explained that in future, the company will concentrate on manufacturing base material for interlinings at its Weinheim location in Germany. While the base material finishing and coating is to be bundled at Sant'Omero.
It is for this reason that the production plant is being relocated from Weinheim, Germany to Sant'Omero, Italy and it is being recommissioned in a newly-built production hall.
Dr Hannah Koeppen, general manager at Freudenberg Performance Materials Apparel Europe said: "Thanks to the outstanding work of our employees, this complex project is running to schedule despite the pandemic, and we have now reached this important milestone."
Freudenberg launched a House of Sustainability initiative to enhance the sustainability of its products and help its apparel customers embark on a sustainable future earlier this year.