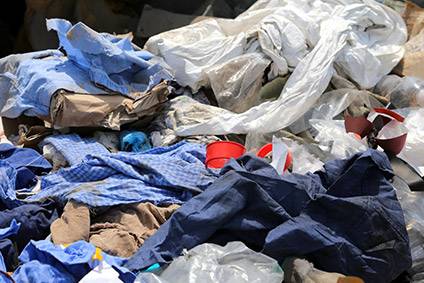 The aim of this competition is to fund a research and development activity demonstrator that will showcase new technologies, services, processes and business models capable of addressing the recycling and sorting challenges, as part of the UK's fashion and textile sector and their direct supply chains.
This is the first project of the GBP15m UKRI Circular Fashion Programme, which has been developed over several years in consultation with the industry and UKFT.
"The UK Fashion & Textiles Association (UKFT) said: "We are delighted to see this significant opportunity come to fruition, as it will enable us to close the loop and create further opportunities for the UK fashion, textile and manufacturing sectors."
Projects must support a demonstration of innovation in recycling and sorting at an industrially relevant scale in the fashion industry, which will:
increase the proportion of postconsumer fashion and textiles that are retained in a closed-loop system
increase the market value of processed post-consumer fashion and textiles
reduce the proportion of post-consumer fashion and textiles which is sent to landfill, destroyed or exported
develop and disseminate best practices in technologies, services, processes and business models to wider industry and policymakers
The project must also focus on mixed fabrics.
Last May, a new textile centre that aimed to turn post-consumer textiles, crop residues and household waste into renewable materials for use in textiles to catalyse growth in UK manufacturing and the creative industries, opened in the UK.
A Royal College of Art-led consortium was awarded GBP5.4m (US$7.1m) by the government to establish the Textiles Circularity Centre (TCC) in November last year.
The four-year award is one of five circular economy centres funded by the UK Research and Innovation (UKRI) Interdisciplinary Circular Economy Centres Programme, which explores how reusing waste materials in textiles, construction and other industries could deliver huge environmental benefits and boost the UK economy.