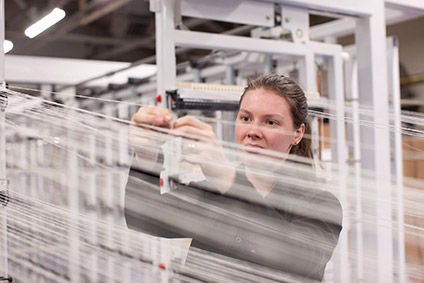 In recent years, an uptick in regional textile sourcing and construction of new operating plants in North America has prompted Swiss apparel consultancy organisation Gherzi to expand its regional operations.
BDO is able to offer industry financial analysis, operational diligence and other financial advisory consulting.
Gherzi North American partner, Robert Antoshak, says: "We thought it was time to add a financial services dimension to our range of capabilities. As a result, BDO represents a best-in-class solution for fibre companies, textile mills, and brands to utilize Gherzi as a complete solution for manufacturing, sourcing, branding, and financial resource management."
Robert Berdanier, managing director of business restructuring services at BDO, adds: "This new collaboration represents an effective way for BDO to leverage its financial know-how and experience in assisting companies within the textile supply chain to manage their financial exposure during increasingly uncertain economic times."
At the end of last month, apparel industry consultant and Just Style contributor Antoshak joined Gherzi as its North America partner to help serve its brands and manufacturers in the region.
Zurich-based Gherzi describes itself as a leader in strategic development and expansion for companies in the apparel and textile industry, adding it plans to use Antoshak's new partner position to strengthen its presence in North America.