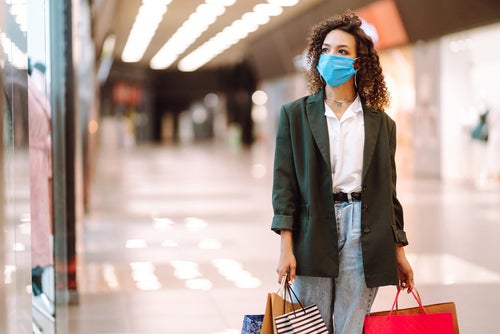 The poll, which was conducted by audit firm KPMG and OnePoll between 13 to 17 December 2021, revealed that for the third of UK consumers (32%) who want to cut spending in 2022, clothing (50%) was only second behind eating out (55%) as the main luxuries they would choose to reduce.
However, when the results were analysed by gender, the percentage rose to 59% amongst women polled.
Linda Ellett, head of consumer markets, leisure and retail at KPMG UK explained the cost-of-living squeeze is underway for many households.
"Faced with inflationary pressures, some businesses are mulling upping their prices, or have done so. But they will be mindful that they are operating in a marketplace where consumers are themselves having to tighten the purse strings.
"The competition for share of wallet in 2022 is heating up.  It's vital that businesses double-down on their productivity, on the value and efficiency of their supply chain, and assess whether new products or offers can give them an edge in this landscape."
The effects of rising prices are also apparent in the US with Just Style reporting last week that the National Retail Federation (NRF)'s chief economist believes the latest variant of Covid was unlikely to lead to widespread lockdowns but warned strained supply chains versus greater demand for goods could result in an inflation spike.