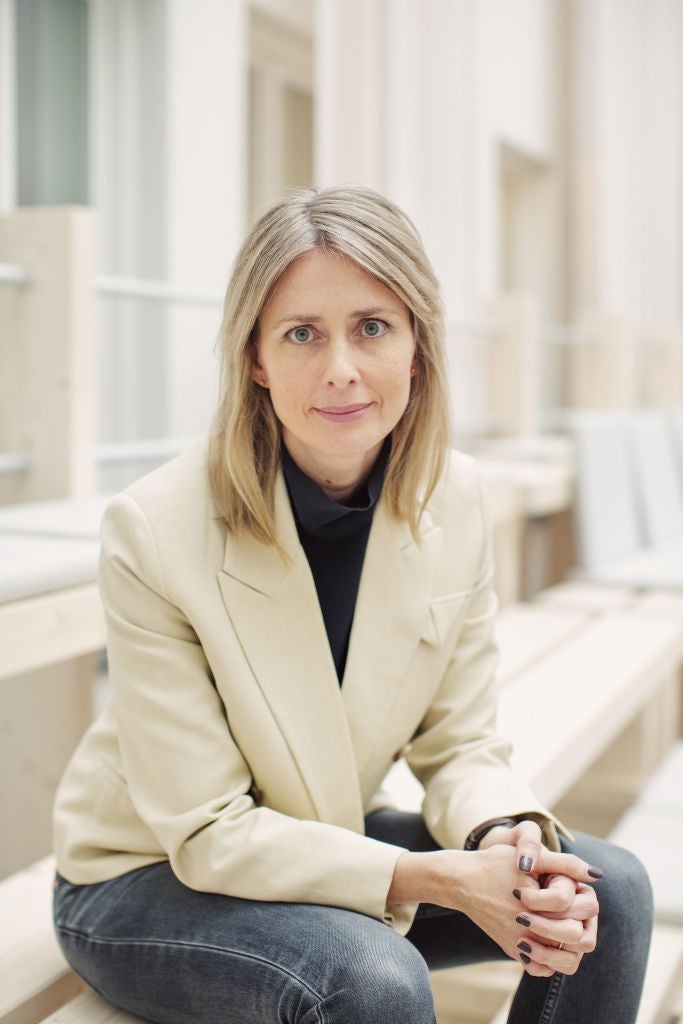 Helmersson, the CEO of H&M Group, will be taking the reins from Fashion Pact's co-founder, Kering chairman and CEO François-Henri Pinault, as the co-chair of the initiative's Steering Committee.
With a background in sustainability and production, she will be working closely with the Fashion Pact's co-founder, corporate leader and global advocate for sustainable business, Paul Polman, who has been re-elected as co-chair of the Steering Committee for another three years.
Aiming to accelerate and scale the industry's transition to renewable energy, the protection of biodiversity, and the use of sustainable sourcing, the global CEO-led initiative is now targeting greater progress throughout the value chain.
It is calling for a 'whole industry' approach to improving fashion's environmental impact with an increased focus on scope 3 emission reductions.
This includes decarbonising fashion's supply chain – where the biggest share of emissions occur – at pace and scale that will be critical for brands and players across the sector to achieve their science-based targets.
Helena said: "In today's urgent climate context, we need to work together to tackle challenges that one company alone can't solve. Now is the time to build on the great progress that has been achieved so far and accelerate emission reduction and decarbonisation activity deeper down the value chain. It is only by coming together we can create real change, and The Fashion Pact's unique collective power has the ability to accelerate our actions together."
Polman added: "There is now a real momentum within fashion among leaders who don't want their companies to be the problem, who see the immense benefits of decarbonising their business models, and who are ready to work with others to drive the changes our societies and planet need.
"Yes this sector has a long way to go, but no single CEO or business can tackle these issues alone and The Fashion Pact offers unprecedented partnership and scale. The task now is to channel the collective courage within this impressive group so that we can all move faster."
The Fashion Pact's progress to date
These efforts will build on the group's progress since its inception in 2020, including:
Accelerating renewable electricity adoption by creating a first-of-its-kind Collective Virtual Power Purchase Agreement (CVPPA) in the fashion industry. This project will add over 100,000 MWh per year of new renewable electricity generation to the grid.
Setting an industry biodiversity baseline for companies to measure their impact on nature and enabling the creation of biodiversity strategies. This has resulted in over half of The Fashion Pact members developing actionable strategies.
Improving sourcing pathways and integrating more sustainable materials directly into supply chains.
Last year, members of the Fashion Pact initiative announced the launch of a 'Collective Virtual Power Purchase Agreement' (CVPPA) on 8 November, aimed at accelerating renewable electricity adoption by investing in new clean energy infrastructure, beginning in Europe.