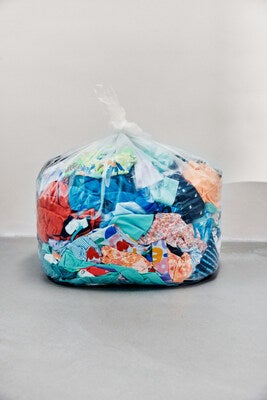 The two new partners are Stitching Enviu Nederland (Enviu) and Intellecap's Circular Apparel Innovation Factory (CAIF). Together with the existing collective, they will include waste workers already within H&M Foundation's Saamuhika Shakti programme into two work streams.
The first one, a micro-entrepreneurship with CAIF, will lead the waste-entrepreneurship model and use Bengaluru's existing Dry Waste Collection Centres (DWCCs) as a network of hyperlocal centres to aggregate and segregate post-consumer textile waste.
CAIF will work with 6-7 waste entrepreneurs running the DWCCs to adopt the Circular Textiles Waste Model, by building textile waste sorting capacity at their centres and training the waste sorters and waste pickers in the handling of this kind of waste. Their intervention will focus on enabling textile waste collection, sorting, and selling to generate revenue for waste pickers.
The other is a circular B2B linen enterprise with Enviu which will work to create a circular B2B textile service model, starting with the hotel industry. Waste hotel linen will be recycled and brought back into the loop as new towels, integrating waste pickers in the process.
By December 2023, Enviu said it is looking to collect and divert close to 30-35 tons of cotton waste from landfills sorted by waste workers. Enviu also aims to employ waste workers in alternative livelihood opportunities in the hotels' laundry, logistics, and warehousing services.
The Foundation explains that this new textile recycling setup, within its initiative Saamuhika Shakti, is contributing to a larger multi-year textile-recycling programme across India, adding on a social perspective and ensuring that the voices of waste pickers are part of the equation.
The larger programme is also seed funded by IKEA Foundation.
Launched in 2020, H&M Foundation's Saamuhika Shakti project has invested $11m to help uplift the informal waste pickers in Bengaluru out of poverty. Apart from this, the project resulted in the creation of 152 million buttons earlier in February. These are partly made from post-consumer PET waste and feature on garments that are sold worldwide.