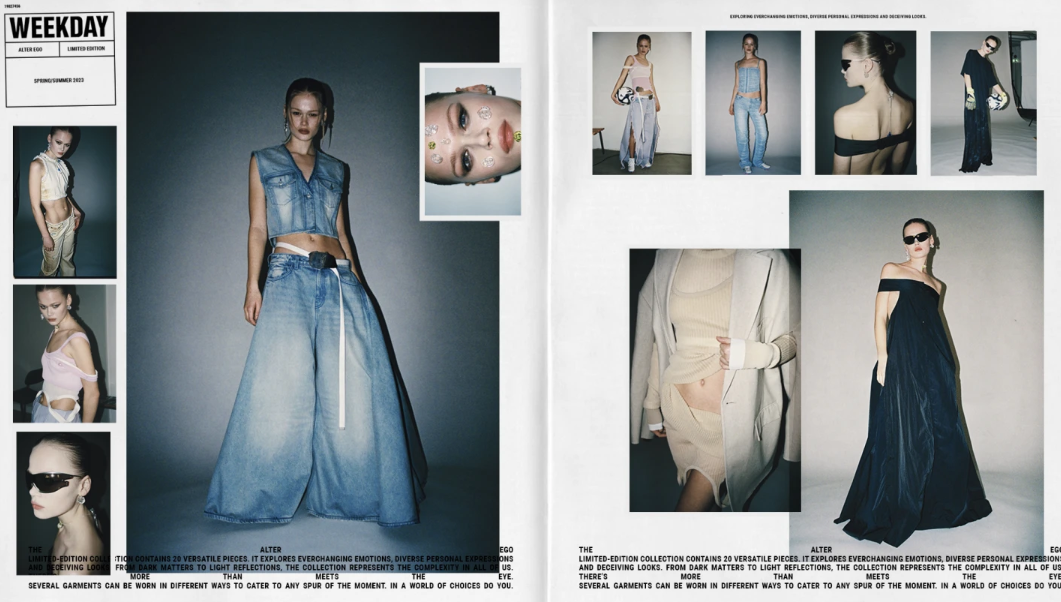 Weekday, a brand under the H&M Group, has announced the creation of a new destination for the young, creative generation. The move is aimed at meeting customers' changing behaviours and further strengthening competitiveness within the H&M Group.
To achieve this, the Monki brand will be incorporated into the Weekday unit, along with Cheap Monday, which will return with a small assortment of jeans. The consolidation will leverage customer synergies and reduce administration and operational costs, freeing up resources to further focus on developing brand experiences and a strengthened overall offer.
Louise Deglise-Favre, apparel analyst at GlobalData, tells Just Style exclusively: "The re-birth of Cheap Monday won't be without challenges. While its lower price points and good quality were its selling arguments back when it was in operation, its style credentials slowly deteriorated over time, leaving the brand with quite a stale offering at the time of its closure. The brand will have to completely revamp its image and product offering to differentiate itself from the group's existing brands if it is to succeed."
The unique Weekday and Monki brand experiences will remain, and new opportunities with combined customer experiences will be explored. The head office will be based in Weekday's current premises in Stockholm, and the organisational changes will come into effect during the coming months.
"We see great potential with this new youth destination, with the brands Weekday, Monki and Cheap Monday. Over time, we will explore how to further develop it by including more partners. While looking forward to having a new organization up and running, we remain humble for the changes this entails for some of our employees," said Anna Attemark, head of portfolio brands at H&M Group.
As part of this change, the Monki head office in Gothenburg will be closed. H&M shared with Just Style that the transition will regrettably affect 150 Monki employees but that everyone in the Monki team will be supported to apply for a role within the new organisation or to a continued career elsewhere within or outside the wider H&M Group. H&M added, "For now, all our focus is on the affected colleagues and to secure a smooth transition for them."
The move is expected to create a broadened experience, adapted to the young customers' needs and preferences, further solidifying Weekday's position as a leading brand in the industry.
Swedish fashion retailer H&M has partnered with LanzaTech to launch a capsule collection using captured carbon emissions.