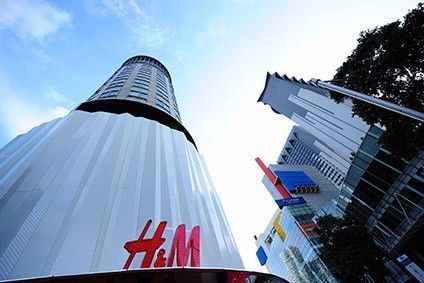 Net sales in local currencies increased by 12% in the second quarter which spans the period from 1 March to 31 May, compared with the corresponding period last year.
Converted to SEK, net sales rose by 17% to SEK54.5bn (US$5.3bn) on a provisional basis, H&M Group said. This compares to SEK46.51bn in the prior-year period.
The group, which in addition to its namesake brand includes the brands Cos, Monki, Weekday, & Other Stories, H&M Home and Arket as well as Afound, booked an 18% rise in the first quarter of the year.
The sales rise came after the Swedish company said in December its fourth-quarter sales in local currencies are back at pre-pandemic levels.
Meanwhile, this week H&M Group said it is ending its Treadler initiative because the scheme has not been growing fast enough to continue.
H&M launched Treadler in 2020 as a business-to-business initiative that would enable clients to benefit from H&M Group's expertise, long-term supplier partnerships and strategic sustainability work.
But the service is now being discontinued.
"Treadler has in a short time generated valuable learnings to the group and established lots of meaningful relationships," said H&M Group in comments shared with Just Style.
H&M Group will publish its six-month report, covering the period 1 December 2021 – 31 May 2022, on 29 June.