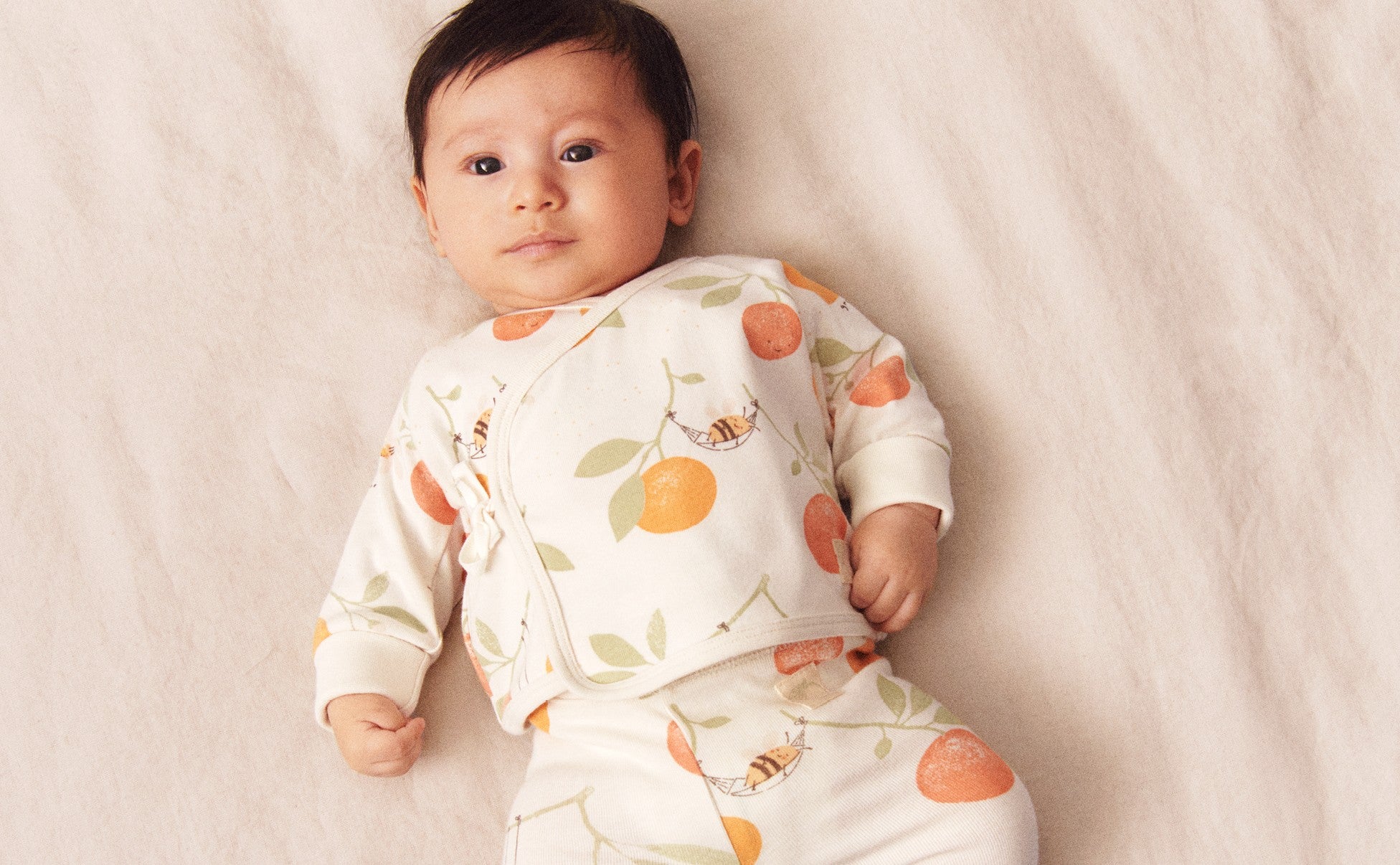 H&M said the clothing and accessories featured in the collection are made with organic cotton. The collection is also fully compostable once it reaches end-of-life.
The Swedish retailer explained it worked closely with supply chain partners to ensure each product in the collection has been created using materials and chemicals that are safe for people and the planet and designed without plastic or metal trims.
The items are also said to be manufactured promoting renewable energy and clean air projects. All materials and components, including the printing pigments, are carefully chosen to ensure the whole collection is fully recyclable, even in a home compost.
To achieve Cradle to Cradle (C2C) certification, each product in the newborn collection was assessed across five categories of sustainability performance in accordance with the C2C Certified Product Standard. These include material health, product circularity, clean air and climate protection, water and soil stewardship, and social fairness.
The C2C Products Innovation Institute awards certifications on the basis of ascending achievement levels (Bronze, Silver, Gold, Platinum) based upon a product's performance in each of the five certification categories.
Nienke Steen, global lead apparel, textiles and footwear at the C2C Products Innovation Institute, added: "Achieving Cradle to Cradle Certified at Gold level means that the garments in this collection are safe and ready for the circular economy.
"They present design features that address the problem of unnecessary textile waste typically associated with babies' fast growth, while also considering circular post-use options. With the launch of this newborn collection, H&M shows that it's possible today to make products for tomorrow, smartly designed from the start with the principles of longevity and durability in mind."
There are 15 pieces as part of this collection following the story of a bumblebee and orange flower growing through spring. The colour palette includes cream, light peach, light sage green and lilac with pops of tangerine.
The new collection will be available in stores and online starting 6 April 2023.
Last year, H&M Group's newborn collection received gold level Cradle to Cradle certification with each piece being 100% biodegradable, ensuring the whole line can be composted at end of life.