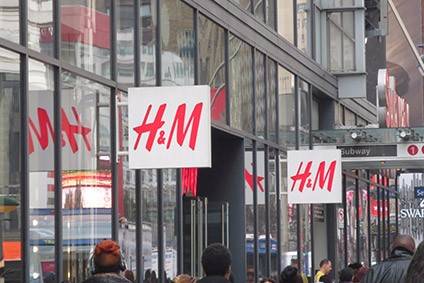 Swedish fashion retailer H&M has shelved plans to let shareholders reinvest their dividend payouts in new shares that would help finance investments in areas such as digitalisation, saying the move would be difficult to implement.
The proposals were first announced alongside the company's full-year results earlier this year, when the board of directors said it would investigate the possibility of offering all shareholders an opportunity to reinvest the dividend received in newly-issued H&M shares.
The move would have supported "continued high investments in areas such as digitalisation," the retailer said at the time,
It singled out new technology and ways of working as a key focus, including investing to get faster, more flexible and more responsive in its supply chain; investing more in analytics and intelligence from assortment planning to supply chain and sales; and broadening its use of technologies like cloud, RFID and 3D.
However, H&M now says the Dividend Reinvestment Plan (DRIP) "would be difficult to implement, both from a technical perspective and because of time constraints."
Instead, it proposes paying an unchanged dividend of SEK9.75 per share for the 2016/2017 fiscal year, paid in two instalments in May and November.
The world's second-largest fashion retailer booked a mixed performance in its last full-year, with profit slipping 13.2% to SEK16.18bn, as group sales rose 3%.
"Our online sales and our newer brands performed well but the weakness was in H&M's physical stores where the changes in customer behaviour are being felt most strongly and footfall has reduced with more sales online," CEO Karl-Johan Persson said.
"In addition, some imbalances in certain aspects of the H&M brand's assortment and composition also contributed to this weaker result."
In recent years, the retailer has faced increasing competition from more agile online fast fashion companies like Asos and Boohoo, who have slashed average lead times and release a constant flow of new designs. In contrast, H&M still remains heavily reliant on Asia for the majority of its production and consequently has significantly longer average lead times.