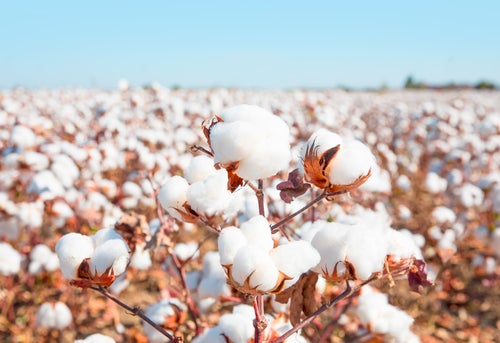 Cotton technology company Materra plans to use the funding from apparel brands H&M Group and Bestseller as well as venture investment trust Perivoli Innovations and global eco initiative Fashion For Good, to kickstart climate-resilient and equitable cotton production at scale.
Materra says the funding will be used to expand its team and build new partnerships that will accelerate its cotton product development and start meeting growing demand in the next two years.
The company's CEO and co-founder Edward Brial explains: "It's been a hectic but fruitful start to the season, between wrapping up a year of in-field trials, kicking off new partnerships and closing this round. We're delighted to be supported by investors of this calibre."
He continues: "This exciting milestone marks a shift in gear as we plan to significantly scale our operations in India, continue our R&D efforts and accelerate the development of increasingly scalable solutions."
Erik Karlsson, the investment manager at H&M Group's H&M CO:LAB adds: "Materra is revolutionising the way cotton is grown through using both efficient and regenerative farming systems that radically improve the sustainability performance of the fibre."
Jeppe Bredahl, who is responsible for investments at Bestseller's Invest FWD agrees and points out the company has a clear ambition of generating change in the fashion industry through climate resilient production of cotton.
Materra is a London and Ahmedabad-based company that launched a partnership with apparel brands Kering, PVH, Arvind and FFG in 2021 as part of its aim to make the cotton industry more sustainable, transparent and resilient.
This year the company says it will be carrying out more collaborations, including a new pilot farm in India with the H&M Group.
Earlier this week H&M CO:Lab, the investment arm of H&M Group helped Algiknit, which makes yarn from kelp seaweed to close its US$13m Series A funding.