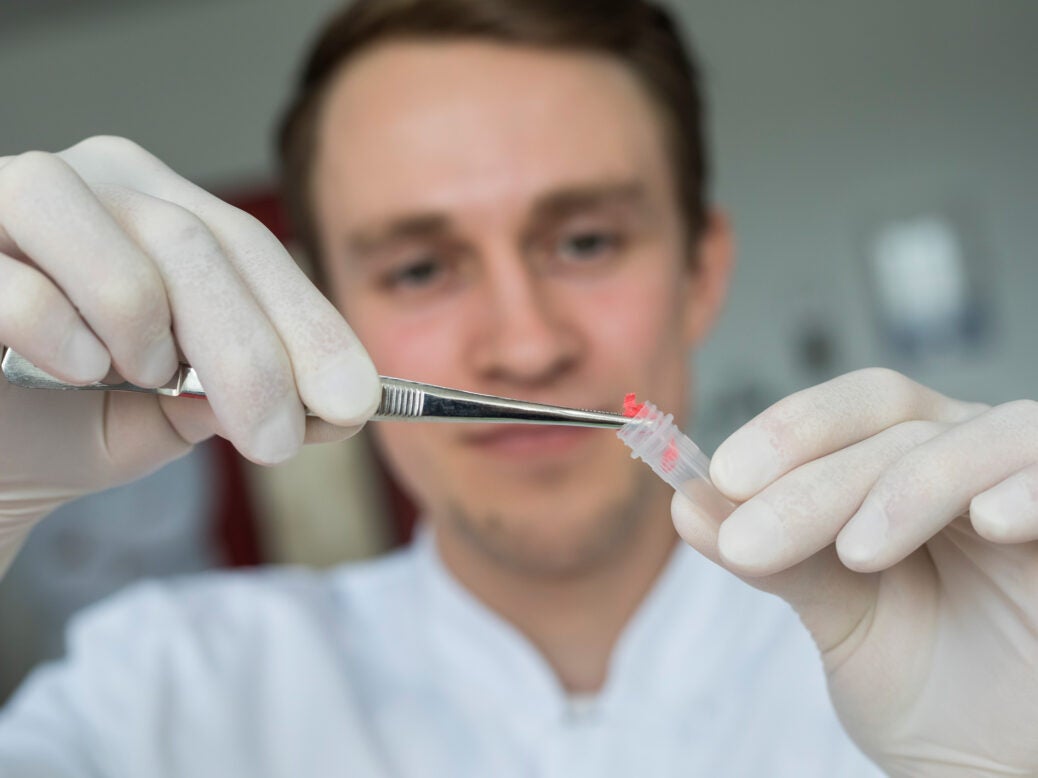 The DNA analysis method makes it possible to ascertain the amount of genetically modified cotton contained in products to help apparel industry stakeholders during the quality control process and labelling of organic cotton products.
The aim is to help apparel and textile manufacturers, brand owners, and retailers with supply chain transparency and fraud prevention.
Hohenstein explains there has been a sharp rise in demand for organic cotton products but notes compared to conventionally grown cotton, the cultivation of organic cotton needs genetically modified seeds, chemical pesticides and fertilisers to be completely absent from the growing process.
Nevertheless, genetic modifications are repeatedly found in textiles that are falsely labelled 'organic' because the certification systems are not always supported by lab testing, it says.
As such, Hohenstein has developed an assessment method specifically for cotton which involves qualitative screening and identification followed by the quantification of genetically modified cotton.
For the qualitative screening, the company's team of experts have developed molecular biological detection systems with clear yes/no statements about genetically modified cotton.
The testing process can be used for all kinds of materials from raw cotton to chemically untreated yarns and fabrics.
The company points out it is one of only a few laboratories accredited to test for GMOs in accordance with the ISO/IWA 32:2019 protocol. The method offers reliable evidence that can be used to determine the presence of genetic modification in cotton textile precursors.
Once the qualitative proof of genetic modification is obtained, a team of experts quantify the type and extent of the genetic modifications within the cotton.
DNA analysis is used to search for different cotton lines known to contain genetic alterations and quantify the proportion.
Once the individual genetic modifications have been found and quantified, precise information can be provided on whether this is an extremely small amount of contamination or whether larger amount of GMOs are present.
Click here to read more about a new sourcing service to build a sustainable cotton supply chain.