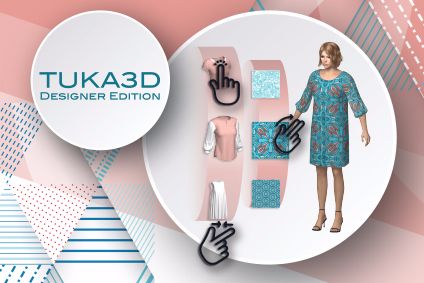 If you're an apparel company trying to navigate the perfect storm of shorter lead times, more SKUs, lower prices and smaller quantities, then help is at hand with an upcoming webinar that will share first-hand advice on implementing 3D fashion technology.
Taking place next month, the event looks at "4 Perspectives From 15 Years of 3D Successes and Failures."
It brings together Ram Sareen, head coach and founder of Tukatech, who is joined by Ashesh Amin, Azfar Hasan, and Arshad Sattar – who were among the first to see the value of 3D fashion technology, even in its infancy.
Each offers a unique perspective as a technology solutions provider, vendor, sourcing-to-brands, and a brand on the complex challenges they faced as early adopters of 3D fashion technology throughout the entire supply chain – and how they overcame them.
While enhanced productivity tools, heavily focused on 3D fashion technology, offer a solution to the current "Retail Apocalypse," they also bring new challenges.
These include:
Lack of interest from all parties in utilising 3D technology;
Finding talent to create 3D samples;
3D software in its infancy with low functionality;
Digitising product development workflows to maximise productivity;
Organising digital samples and related data;
Organising communication channels surrounding digital samples.
To find out how to cope with the growing pains of implementing technology that will help interpret and deliver on the rapidly changing demands of consumers, click here to register for the webinar "4 Perspectives From 15 Years of 3D Successes and Failures" taking place on Tuesday 16 July.