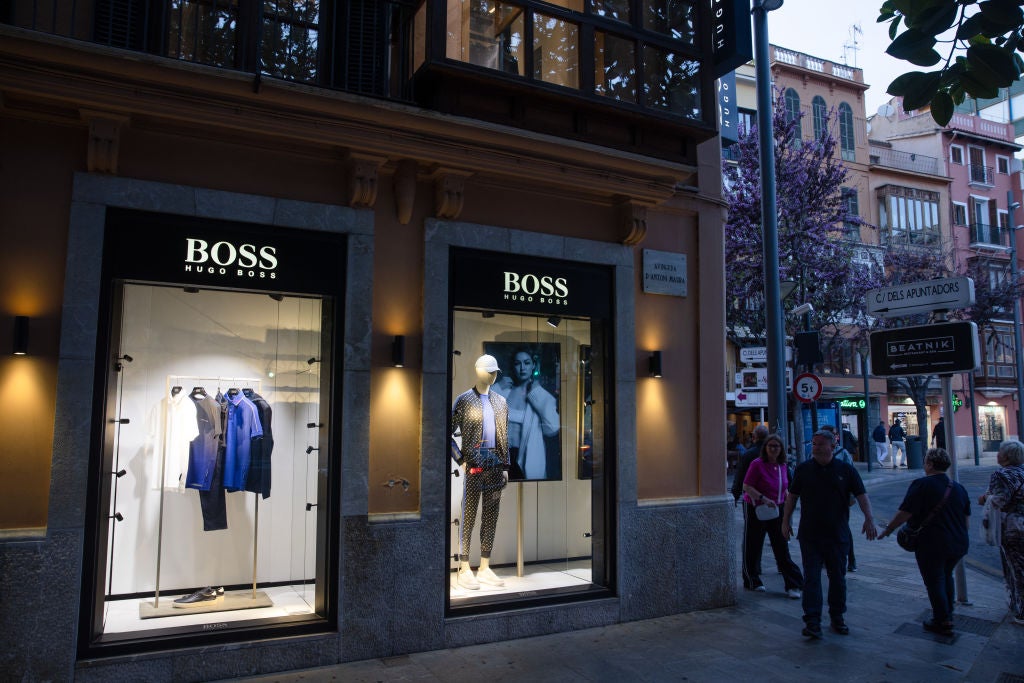 Hugo Boss has enjoyed "an excellent start of the year," says Daniel Grieder, Hugo Boss CEO, after the retailer recorded a rise of 25% in group sales to EUR968m ($1.06bn) in the first quarter of 2023.
The EBIT amounted to EUR65m which is 63% higher in comparison to the previous year's figures.
Grieder explains: "The powerful start to the year was driven by the continued rigorous execution of the company's CLAIM 5 strategy, which provided substantial tailwinds throughout the quarter. As a result, growth was once more broad-based in nature with double-digit sales increases across both brands, all regions, and all consumer touchpoints."
The German retailer raised its full-year outlook for the rest of the year, forecasting sales to grow 10% to around EUR4bn.
GlobalData senior apparel analyst Chloe Collins attributes Hugo Boss' success to its rebranding which she says helped demand for its product soar and increased its relevance among younger shoppers.
Collins elaborates: "Hugo Boss continues to defy the odds in a market pressured by inflation, with Q1 FY2023 sales rising 25.4% to EUR968m. On a three-year basis, revenue has grown 44%, as its rebrand has successfully helped demand for its products soar and increased its relevance among younger shoppers. Despite rising costs, which have led many other fashion players to experience squeezed profits, Hugo Boss managed to see its operating profit rise 63% during the quarter."
She points out the retailer still expects the rest of the year to be more challenging as the true impact of tight consumer budgets sets in, however, thanks to its strong start, Hugo Boss has raised its growth guidance for the full year from mid-single-digits to around 10%, which she believes will undoubtedly allow it to win market share in 2023.
She adds: "It also aims to meet its target of reaching revenue of $4bn much earlier than initially expected."
Hugo Boss wrapped up the fiscal year 2022 with an outstanding performance, crossing the EUR3bn ($3.9bn) mark which Grieder described as a "historical moment for the company."
The German brand also joined the Pakistan Accord this month, underscoring its commitment to the protection of the health and safety of garment workers.