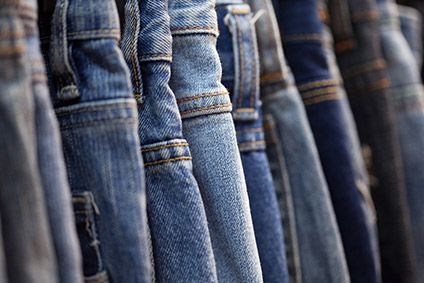 Huue has partnered with Ginkgo Bioworks to develop a new cell programme that is expected to accelerate the production of Huue's dyes for its first partners in 2021 and 2022.
Ginkgo, which recently announced a business combination with Soaring Eagle Acquisition Corp, serves customers across industries seeking to develop new and better products using biology. Huue will utilise Ginkgo's platform to pioneer new models for product-focused start-ups to collaborate with Ginkgo.
Indigo is the dye responsible for giving denim its iconic blue. However, manufacturing the dye that powers the billion pairs of jeans produced annually is responsible for over 1.4m metric tons of CO2 and utilises toxic chemicals including benzene, formaldehyde, and sodamide, the companies say.
Using its proprietary biosynthetic dye-making process, Huue produces indigo that is said to be just as effective as conventional solutions — without the environmental impact and harmful chemicals.
"We are thrilled to welcome Huue onto our platform to enable them to bring sustainable practices to historically toxic manufacturing processes," says Jason Kelly, CEO at Ginkgo Bioworks. "We believe that synthetic biology has incredible power to help virtually any industry reimagine how they approach product innovation, and we are honoured to be able to support innovators like Huue to grow their apps."
Michelle Zhu, CEO and co-founder at Huue, adds: "We're excited to work with a sustainability-minded company like Ginkgo Bioworks to bring the world's first sustainable and scalable indigo to the denim industry. The planet can't wait any longer for sustainable solutions, and it's through partnerships like this one that we're accelerating the production of our bio-based dyes for the industries that need them the most."
Innovation in the sustainability of dyes for denim has ramped up, with Calik Denim and Dutch clean-tech company The Movement recently partnering on the latest in fully traceable water-free indigo dyeing technology.