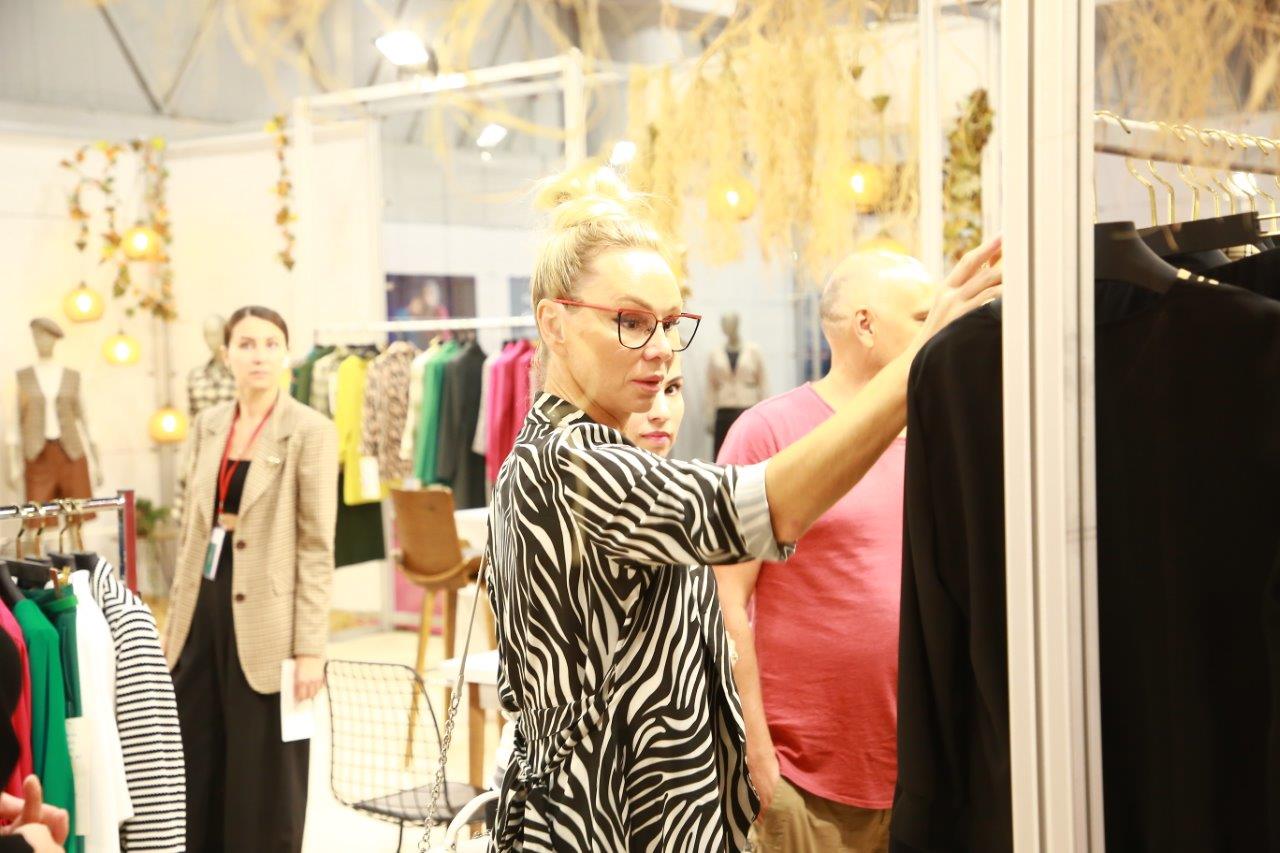 Istanbul Fashion Connection (IFCO) will offer key sourcing opportunities as part of an overview of the new collections in the areas of womenswear, menswear, kidswear, denim, sportswear, nightdresses, wedding dresses, lingerie, socks, leather and furs.
Not to be missed
IFCO Sourcing: manufacturers of international fashion brands offer their production capacities
The Core Istanbul: featuring the latest creations from Istanbul Fashion Week designers
IFCO Brands: the platform for fashion brands to expand their international customer network
In addition, the event will host international lectures and workshops on topics such as fashion industry developments, trends and sustainability and numerous fashion shows in the Fashion Show Center at the fair.
IFCO Sourcing
IFCO Sourcing offers the opportunity to network with manufacturing companies such as Talu, Zevigas, Bozkurt, Bilce Tekstil, Gelişim, Karar, Akademi, Bozpaor Demezoğlu. These international manufacturers provide insight into their performance profile in terms of production, delivery times, etc.
Turkey has long been a global player in the fashion business. IFCO presents itself as the essential platform to meet new buyers and business partners. More than 25,000 visitors from over 100 nations from all sales channels, from department stores and boutiques to online platforms from Europe, the Central Asian markets and the Arabian Gulf region, in addition to buyers from Turkey, are expected.
With IFCO, the organisers are offering an "all-round" package that includes the creativity of the Turkish fashion scene and access to new sales markets, while at the same time connecting potential production partners to optimise the supply chain.
The manufacturing sector is an important branch of the economy for the industry, over 80% of the companies in Türkiye are active in this sector. Many competitive advantages result from production in Türkiye, such as short delivery times, the possibility of small minimum order quantities, high production quality, young and well-trained employees. However, Türkiye also has a lively and creative design scene and high-quality fashion brands that are redefining the image of "Made in Türkiye". IFCO brings these brands to the stage and puts the Turkish fashion world in a new light.
In combination with Texhibition, the trade fair for fabrics, trimmings and yarns, which takes place from 8-10 March 2023 in the Istanbul Exhibition Center, ITKIB / IHKIB offers with IFCO the complete offer for the international textile industry and trade.