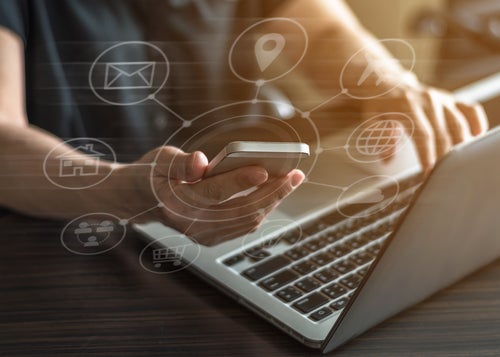 The AAFA says these initiatives are crucial as Americans increasingly shop online during COVID-19 and beyond.
"AAFA will not relent in sounding the alarm around the tools we need to prevent the sale of dangerous counterfeit apparel, footwear, and accessories and protect America's intellectual property. Counterfeit apparel, footwear, and accessories threaten the health and safety of consumers by exposing them to potentially harmful chemicals or footwear that can fall apart causing trip and fall hazards and by exposing their financial information to criminals. They can threaten the health and safety of the workers who make them and the communities where they are made with poor, unsafe working conditions, and more," said AAFA president and CEO Steve Lamar.
"We are pleased to see language in this bill that will increase marketplace transparency and accountability, modernize consumer protection laws, hold online marketplaces accountable for selling or promoting counterfeit products, and remove seller anonymity to establish basic accountability measures that have been missing for far too long.
"With passage of this Act, Congress will make great strides in enabling consumers to shop safely online by informing consumers about who they are buying from, shielding consumers from dangerous and unsafe products, and preventing consumers from having their financial data stolen by criminals. Just as important, these measures will protect a variety of American brands and the millions of American jobs they create and make it harder for criminals to profit from illicit actions.
At the end of last year the American Apparel and Footwear Association (AAFA) and Footwear Retailers and Distributors of America (FDRA) were among 12 trade organisations calling on Congress for the swift implementation of legislation – specifically the Shop Safe Act and the Inform Consumers Act – that establishes better rules for the secure and safe conduct of e-commerce in the United States to protect consumers from fakes and stolen goods sold via online marketplaces.
The Inform Act was introduced in October in an attempt to increase online marketplace transparency and accountability to combat the rapidly growing problem of fakes and stolen goods sold through these channels.
Fake products now account for 3.3% of global trade, which is negatively impacting economies, brands, and individuals, according to figures published by testing, inspection and certification company SGS, with clothing and footwear the most heavily bootlegged industry.
Counterfeiting and piracy cost the global economy around US$4.2 trillion a year, according to the data.