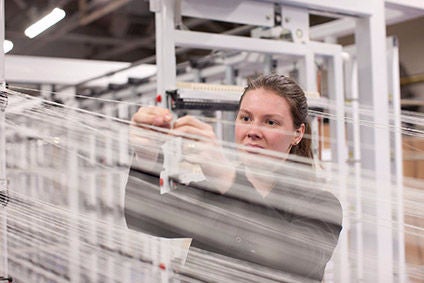 Head of UKFT, Adam Mansell explains the impact of rising energy prices has been felt by the UK manufacturing sector for some time now and clothing manufacturers are being forced to absorb the cost increases.
Household energy bills are expected to hit GBP4,200 (US$5,134) per year in January according to new figures from energy consultancy Cornwall Insight up from GBP3,582 in October and against a price cap last October of GBP1,277.
It comes with a continued rise in wholesale prices and an expected change in how the energy price cap is calculated.
Speaking to Just Style about the impact the price hike will have on the UK clothing sector, Mansell said: "Energy is a significant cost, particularly for the textile sector, and we know that members have seen energy bills rise by over 50% already.
"Many companies, particularly those making for non-apparel uses, have been able to pass on some of those costs through the supply chain. For those manufacturing clothing it is proving very difficult to pass on the costs to retailers or consumers and therefore they have had to swallow the costs themselves.
"With skills shortages, the ongoing impact of the new trading relationship with Europe and now energy prices that look set to continue to rise, manufacturers are facing a challenging time."
But Mansell said he did not believe the rising cost of energy would hamper the UK clothing industry's vision of nearshoring production, particularly because the cost increase is being experienced across Europe.
He added: "The rising cost of energy means that shipping costs remain high so there is still an appetite for reshoring manufacturing – particularly as brands take an even harder look at the environmental impact of their products."
Earlier this year, Euratex warned the current energy crisis was impacting the competitiveness of the European textile and apparel industry.