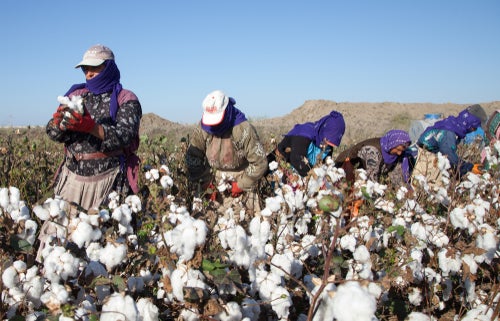 The head of ITHİB, Ahmet Öksüz, explained the US is an important market for Türkiye's textile sector with sales in 2021 already reaching US$850m, according to a news report by local publication Hurriyet Daily News.
The Istanbul Apparel Exporters' Association (IHKIB) tells Just Style exclusively: "US imports of both textile and apparel from Türkiye has increased in recent years. The industry's argument is as Türkiyeis the second biggest supplier of the EU, why not have a similar positioning in the US market?"
IHKIB also suggests the sustainability agenda values the long-life of Turkish textile and apparel products, as well as their quality and other competitive features, and believes Türkiye has the potential to change the perceptions of buyers, brands and US consumers on fast fashion and apparel business partnerships.
It also explains the figures quoted by Öksüz are specifically for fabrics and yarns as the apparel sector already had an export value of US$1.3bn in 2021 and has a target of US$5bin for no more than five years' time.
The country's textile association organised its third edition of the 'i of the World' fair in New York earlier this month (20 – 21 July) as part of its bid to introduce Turkish textile products to the US market.
Öksüz saw the event as being important for achieving its US$1bn export revenue goal and sees Türkiye as being one of the top five countries that US imports textile products from in future.
Earlier this year Navdeep Sodhi, partner at the Switzerland-based Gherzi Textil Organization told Just Style exclusively: "Overall, Türkiye's textile and clothing industry has done quite well as a result of opportunities created by Covid, and also an improvement in its competitiveness due to the weak [Turkish] lira."
He explained in 2021, the Turkish lira lost 44% of its value to the US dollar, according to Reuters, which was a boon for exports to the US, as well as its main export market, Europe, and added: "What we have seen is that Gherzi's [Turkish] clients are investing and their production rates have gone up."
Sodhi pointed out that Türkiye is an important market for imports of US cotton and said: "Türkiye's consumption of cotton this year is forecast to grow more than 10%, which considering a 3% world [growth] level, it is growing three times the global average. There is a significant increase in Türkiye's mill consumption of cotton."