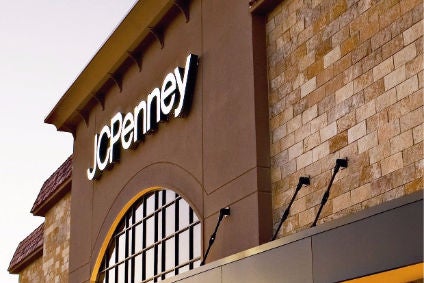 US retail giant JCPenney has filed for Chapter 11 Bankruptcy protection, a move that will see some of its near-850 stores close.
One of several US retailers to announce bankruptcy in recent weeks, the firm blames the coronavirus pandemic for forcing a restructure of its operations.
It adds the planned restructure will reduce "several billion dollars of indebtedness, provide increased financial flexibility to help navigate through the Coronavirus (Covid-19) pandemic, and better position JCPenney for the long-term."
"The Coronavirus (Covid-19) pandemic has created unprecedented challenges for our families, our loved ones, our communities, and our country," says Jill Soltau, chief executive officer of JCPenney. "As a result, the American retail industry has experienced a profoundly different new reality, requiring JCPenney to make difficult decisions in running our business to protect the safety of our associates and customers and the future of our company.
"Until this pandemic struck, we had made significant progress rebuilding our company under our Plan for Renewal strategy – and our efforts had already begun to pay off. While we had been working in parallel on options to strengthen our balance sheet and extend our financial runway, the closure of our stores due to the pandemic necessitated a more fulsome review to include the elimination of outstanding debt."
She adds: "Implementing this financial restructuring plan through a court-supervised process is the best path to ensure that JCPenney will build on its over 100-year history to serve our customers for decades to come. We believe the RSA and the widespread support we have received from our asset-based lenders and first-lien lenders will allow us to pursue a financial restructuring on an expedited timeframe. We are also encouraged by the level of support we have received from our vendor partners, landlords, and other stakeholders, whose confidence in our business and our people is expected to contribute to a successful reorganisation."
The key features of its transformation plan include returning to "sustainable, profitable growth by re-establishing the fundamentals of retail, re-envisioning its merchandise offerings, and rolling out new innovations"; exploring opportunities to maximise value, which may include a third-party sales process; and accelerating its store optimisation strategy, which will include reducing its store footprint.
In its full-year results announcement, JCPenney said total net sales fell 8.1% to US$10.72bn. Comparable store sales were down 7.7% for the year, and net loss widened to $268m from $255m last year.
The US retailer is one of a number to fall casualty to the coronavirus crisis.
Earlier this month, J.Crew filed for bankruptcy protection as part of an agreement that will hand over control to its top lenders, while Neiman Marcus filed for the same last week.
Neil Saunders, managing director of GlobalData Retail, says: "Bankruptcy provides a narrow path forward. It gives JCPenney the financial means to weather the current downturn in demand and the scope to restructure its operations as the retail economy starts to normalise.
"The process of reinventing the firm will not be easy. While management claims that significant progress had been made before the pandemic, we do not share this view. While some advancements were made, these were partial and completely insufficient to ensure a viable future for the company.
"The reality on the ground, is that JCPenney needs a complete overhaul in terms of its assortments, store designs, ways of marketing and connecting with shoppers, and its brand image. In other words, a wholesale makeover is required to restore the company's fortunes. In normal times, that process of reinvention would be challenging; accomplishing it in the midst and aftermath of a pandemic is more than a tall order.
"One of the most immediate priorities is the closure of underperforming and bad space. JCPenney is exposed to a high number of weak malls and locations and it needs to quickly cut its losses. It will emerge a much smaller company, but this makes the process of reinvention much easier and will allow capital investments to flow to locations where they can generate the best return.
"Bankruptcy has only bought JCPenney time; it is a drug that is providing life support during a time of dire distress. Recovering is the difficult part, and it is still by no means certain that JCPenney will pull through or get back to full health."
The move comes almost a month after reports suggested JCPenney was in advanced talks with lenders for an emergency loan that would fund its operations during a court-supervised bankruptcy.