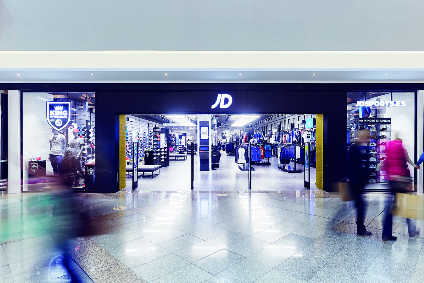 The EUR16.5m (US$20.1m) non-binding deal was agreed yesterday (2 June) and will see Iberian Sports Retail Group (ISRG) purchase Netherlands-based Sports Unlimited Retail (SUR), which operates under the Aktiesport and Perry Sport fascias.
JD Sports says the rationale behind the transaction is that ISRG is more focused on the sporting goods sector than the core JD brand and, therefore, JD feels that the management team of ISRG will be better placed to drive growth and higher returns in SUR longer term. 
However, as the parent to ISRG, JD says it will continue to make strategic decisions regarding the company's future.
Formal completion of the sale is expected to take place on 30 June.
"We have an excellent management team at ISRG and, having successfully integrated the Sport Zone business into its operations, this is the right time for ISRG to further expand its geographical reach," says Peter Cowgill, executive chairman. 
"By consolidating our sporting goods businesses under the ISRG umbrella, we are absolutely confident that the transfer of SUR to ISRG will bring long term development opportunities to both the team at SUR and their international brand partners."
JD Sports was this week forced to deny reports the company is looking for a successor for its executive chairman Peter Cowgill.
The Times reported on Saturday (29 May) that JD Sports had stepped up succession planning for its boss Cowgill, who has been at the helm since 2004, after coming under pressure from investors.