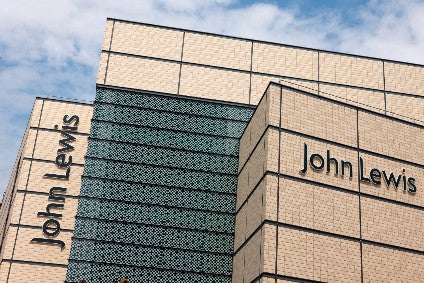 Paula Nickolds is to step down as managing director of John Lewis & Partners amid a drop in sales during the key Christmas trading period and a warning that full-year profit at the Partnership will be "significantly" lower than last year.
Nickolds, who has been with the Partnership for 25 years, will leave the company and step down from the board next month.
The news comes just three months after the Partnership said she would transition to the newly created role of executive director, brand, following the merger of group's two businesses under one executive team.
The 'Future Partnership' plan, which will save around GBP100m (US$122.8m) "over time" and "speed up decision making", will take effect from 3 February, merging John Lewis & Partners with Waitrose & Partners.
"After some reflection on the responsibilities of her proposed new role, we have decided together that the implementation of the Future Partnership structure in February is the right time for her to move on and she will leave the Partnership with our gratitude and best wishes for the future," the John Lewis Partnership said in a statement today (9 January).
Nickolds' departure comes as the group reports an overall 1.8% fall in gross sales for the seven weeks to 4 January to GBP2.17m.
At John Lewis & Partners, gross sales were down 2.3% to GBP1.13m versus last year, and down 2% on a like-for-like basis. Overall fashion sales edged up 0.1%.
The business also noted a 10% rise in Black Friday sales on the equivalent period last year but said the hike was followed by more subdued demand in subsequent weeks.
Meanwhile, gross sales at Waitrose & Partners (excluding fuel) were down 1.3% from last year to GBP1.03m due to shop closures. Like-for-like sales, however, edged up 0.4%.
Online sales increased by 1.4% at John Lewis & Partners and surged 16.7% at Waitrose & Partners.
While outgoing chairman Sir Charlie Mayfield said the group expects profits in Waitrose & Partners to be broadly in-line with last year, he warned profits at John Lewis & Partners will be "substantially down" in comparison with the prior year.
As a result, Sir Mayfield added: "We, therefore, expect that Partnership profit before exceptionals will be significantly lower than last year."
The company is also mulling whether to pay its Partnership Bonus to staff, with the board due to meet next month to discuss the matter.
"The decision will be influenced by our level of profitability, planned investment and maintaining the strength of our balance sheet," Sir Mayfield said.
What the analysts say
Richard Lim, CEO of Retail Economics, notes today's figures confirm that trading is tough and news of Nickolds' departure could signal just how uncomfortable life is getting.
"The later timing of Black Friday may ultimately have been the destructive force at play. Consumers appear to have pulled forward gift purchases to take advantage of deep discounts at the expense of Christmas trading.
"What's more, in this hyper-competitive industry, their price matching promise is likely to have eroded margins further against the backdrop of rising operating costs."
Greg Lawless, analyst at Shore Capital, adds John Lewis' latest numbers show a marked contrast between the food performance from Waitrose and the difficulty from a tough department store sector.
"Highlighting the difficulty in the department store sector, John Lewis with its 51 stores across the UK has delivered total sales down 2.3% to GBP1.13bn with like-for-like sales down 2%. The online business delivered sales growth of 1.4%, behind the BRC market, which highlighted growth of just 2.6% across November and December, which irons out the calendar effect of the later Black Friday in 2019."
In addition, Lawless notes competitor intensity with Mike Ashley's House of Fraser continues to pose challenges, while Debenhams "limbs on" after a rescue cash call of GBP50m from its lenders pre-Christmas.
"How much longer will the banks support a weak player? In our view, John Lewis department stores should be performing better in trading terms given that its two principal competitors have struggled in recent years and will both downsize their store portfolios."
Looking ahead, Lawless believes incoming chairman Sharon White will instigate a big change programme, which he says is, perhaps, long overdue at the John Lewis Partnership.
Sofie Willmott, lead retail analyst at GlobalData, notes with Nickolds departure, White now has an even greater task on her hands to find a replacement capable of steering the department store retailer back into positive sales territory, while also running a grocery business.
"Few potential candidates are likely to have the broad experience required across food and non-food retail but it is an opportunity to bring in a forward-thinking leader with the fresh ideas needed in the extremely competitive retail environment."
She adds: "Black Friday revenue rose 10% versus last year, however, it continued to shift sales over the peak period rather than deliver incremental spend. This is evident in online performance, where the discounting event is primarily focused, with online sales for the Christmas period rising only marginally on last year.
"As online sales are starting to plateau as growth in the UK online market slows overall, John Lewis & Partners must consider the additions it could make to its online offer to capture shopper spend, particularly as digital channels account for over 40% of its sales."
Free Report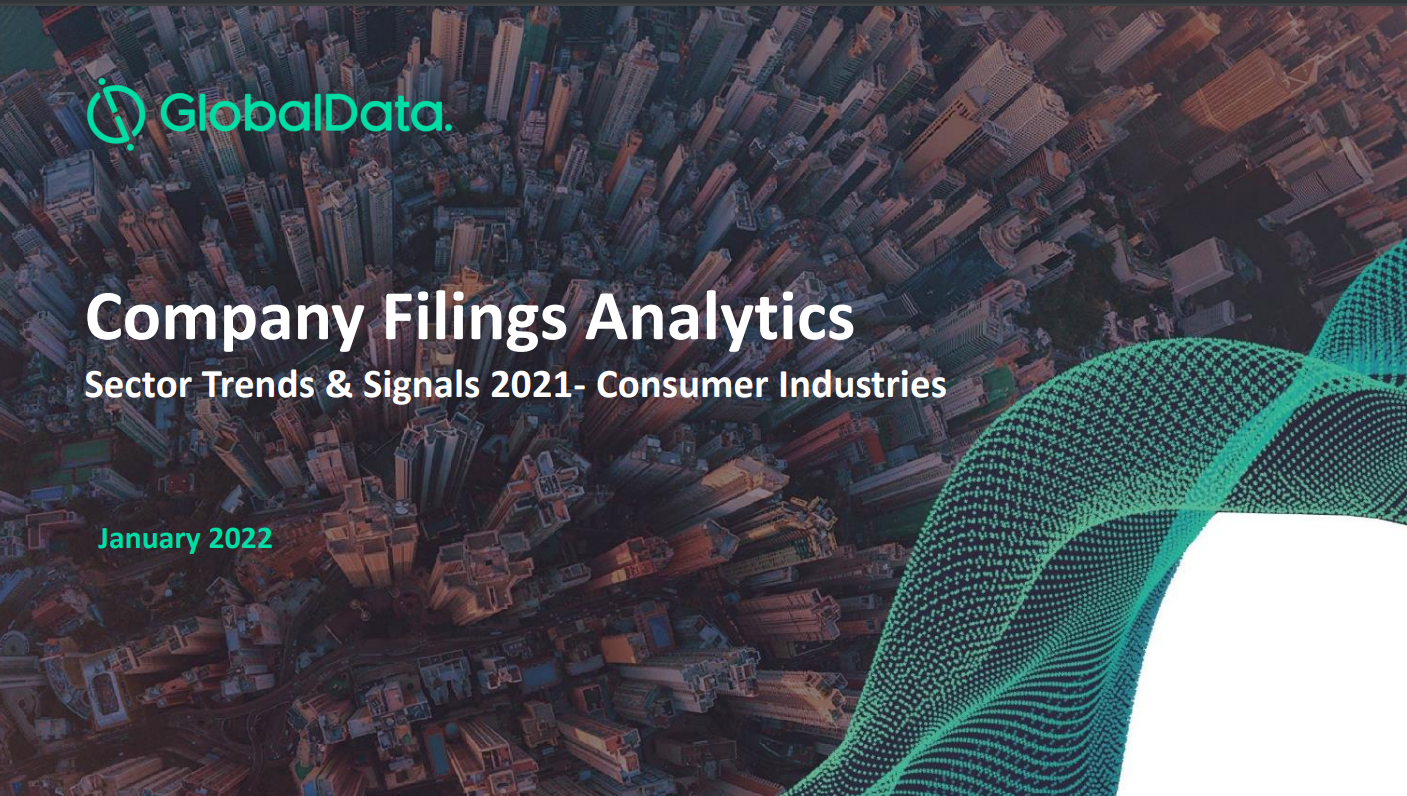 Identify the trends of tomorrow using filings sentiment analysis
Business sentiment continues to improve, showing a clear recovery since the onset of COVID-19. Sentiment in 2021 was up by 8% compared to 2020. 
Consumer industries had the highest sequential filings sentiment growth in Q3 2021. Optimism around digital themes and general outlook drove the positive trend in overall business sentiment. 
GlobalData's Filing Analytics Annual Report 2021 on the Consumer industries provides insights into sentiment and mention trends for companies, geographies, and themes. Get real-time analysis of: 
Quarterly & annual reports

 

Earnings call transcripts

 

IPO filings

 

Events presentations

 

ESG filing trends 

 
Understand the overall outlook for Consumer and spot the topics and themes that will be most impactful in the next few years. 
Download the full report to understand what to expect and how to align your business for success.  
by GlobalData