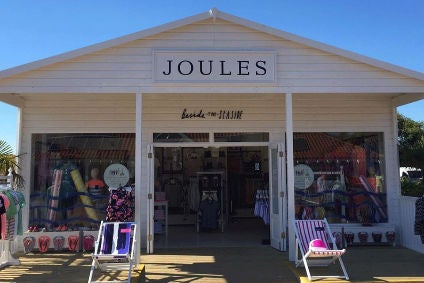 Joules issued a bourse disclosure saying its turnaround plan to boost profitability was making good progress, weeks after Next ditched plans to invest in the firm.
Shares in Joules slid 39% this morning (30 September) after Sky News said the company is considering an insolvency procedure in a bid to slash its overheads and avert collapse.
"Joules confirms that its new leadership team, led by Jonathon Brown and supported by Tom Joule in an executive capacity as Product Director, is making good progress in developing its turnaround plan which focuses on driving higher profitability including through a better pricing and promotional strategy; focusing on more profitable product categories with shorter time to market, and optimising the Group's channel mix," the retailer said in a statement.
The Company continues to make good progress on its simplification agenda and cost management process. They further added, "Interpath Advisory is assisting the Board with an initial assessment of certain elements as part of the development of this turnaround plan."
As previously announced on 13 September, the Group continues to assess its ongoing financing requirements, including a possible equity raise, to allow the Company to strengthen its balance sheet. KPMG continues to support the Group on its medium-term funding.
Moreover, the Group's outlook for the full year remains unchanged.
Last month, Joules booked an 8% drop in sales for the 11 weeks of the current quarter, plagued with softness in trading on the back of weak consumer sentiment and unseasonable weather which has affected full-price sales of core categories such as outerwear, rainwear, knitwear and wellies. It warned of a full-year pre-tax loss.
Earlier this month, Joules named former John Lewis executive Jonathon Brown as its new CEO to succeed Nick Jones who steps down from the role at the end of September.