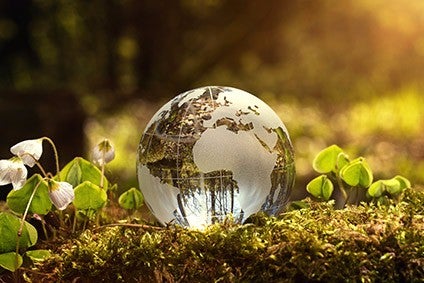 The initial round of funding under the Regenerative Fund for Nature focuses on projects to help drive the transition of 1m hectares of land to regenerative practices in luxury and fashion's cotton, wool, cashmere, and leather supply chains.
The initial seven grantees span South America, Central Asia, India, Europe, and Africa and were selected from 73 applications from 17 countries.
Applications were assessed based on alignment with the Fund's objectives, key environmental indicators, opportunities to scale the regenerative programmes, and "game-changer potential." Key focus regions had previously been identified through a
scientific analysis to optimise opportunities to contribute to positive outcomes for climate, nature and livelihoods through luxury and fashion's supply chains.
"This next phase of our Regenerative Fund for Nature's rollout is integral to the attainment of Kering's goal to have a net positive impact on biodiversity by 2025," says Marie-Claire Daveu, chief sustainability and institutional affairs officer for Kering. "We had a tremendous response and the first grantees were selected from excellent proposals, showing both the appetite and the opportunity to scale regenerative farming practices globally.
"We are exploring and leveraging different actions to support further projects under the Fund that will maximise a positive impact on biodiversity restoration in luxury and fashion's supply chains."
The first recipients of the Regenerative Fund for Nature form a diverse and influential portfolio across critically important landscapes in need of improved stewardship. They will initially support over 840,000 hectares transitioning to regenerative approaches, directly benefiting 60,000 people engaged in small and larger-scale farming systems including:
The Good Growth Company (GGC): developing a toolkit that brings together ecosystem science and community partnership to support new approaches to building sustainable supply chains and sustainable grazing practices. The project builds on the work of its partnership with cashmere goat herders in Mongolia and covers 342,000 hectares of land.
Organic Cotton Accelerator (OCA): transitioning conventional cotton farmers to regenerative as well as maximising the adoption of regenerative practices by organic producers in India. An important part of OCA's model helps to de-risk change on the ground for farmers through targeted payments. The project engages 50,000 smallholder farmers covering over 53,500 hectares of land.
Solidaridad: working with Creole and indigenous smallholder cattle producers in the Gran Chaco biome in Argentina to improve sustainable management of grazing lands while also restoring native forests and vegetation. The project covers 120,0000 hectares of land with the objective to improve 250 smallholder families' livelihoods.
Fundación Global Nature: working with goat shepherds in Spain to restore traditional grazing systems and regenerate the environment covering 17,000 hectares. Initially, the program will focus on three regions where the restoration and conservation of high biodiversity value areas, including wetlands, is essential. The project will support producers in holistic grazing and biodiversity measurement tools. Additionally, funds will be made directly available to the most vulnerable farmers through a micro-grant program supported by the project.
Wildlife Conservation Society (WCS) and The Wildlife-Friendly Enterprise Network (WFEN): bringing the power of regenerative grazing and holistic management approaches together with wildlife-friendly practices to enable co-existence with wildlife with sheep wool production in Patagonia. The project will cover 300,000 hectares of land across many different farms.
Epiterre: focusing on increasing plant diversity in order to create positive ecological and social outcomes. The project targets extensive pasture-based systems covering 200 hectares of land in Southwestern France and features an innovative mechanism for payment for ecosystem services, with direct payments to small-scale producers.
Conservation South Africa: aiming to enable nine communal grazing associations, with about 280 people, to implement regenerative agricultural practices in the irreplaceable biodiversity of the Maluti Drakensberg Mountains on 11,000 hectares of land. The project will help restore and protect critical biodiversity, improve overall ecosystem function and enhance livelihood opportunities through improved market access to the wool industry in South Africa. It is also focused on empowering women who predominantly farm sheep with the potential for wool production, and yet are
underrepresented in associations, trainings, and auctions.
"Global change always begins at the local level, which is why we're excited to support grassroots conservation efforts on four continents with Kering under the Regenerative Fund for Natur," says Dr M. Sanjayan, CEO of Conservation International. "We know that the path to a sustainable, nature-positive future must include Indigenous peoples and local communities, so as we move into the next phase of the Fund, progress will be continually monitored together with Kering to ensure that initiatives are delivering measurable outcomes for the environment, and just as critically, for local livelihoods."
The Regenerative Fund for Nature was launched in January with the aim of turning 1m hectares of farms and landscapes producing raw materials in fashion supply chains to regenerative agricultural practices over the next five years.
In May, Kering outlined its next steps towards a circular economy, including designing products and materials that are durable and can be made again.