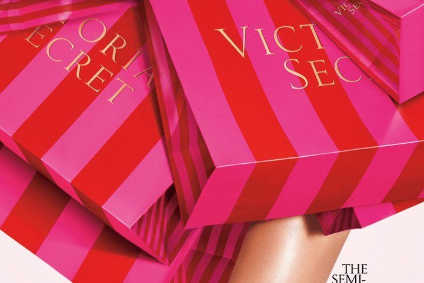 US fashion group L Brands is said to have resumed talks with potential buyers for its Victoria's Secret business, with analysts valuing the lingerie brand at as much as US$5bn.
In February, the board and management of L Brands said it remained committed to separating the Victoria's Secret and Bath & Body Works businesses, with a completion target of August 2021. All options, including a spin-off of the Victoria's Secret business into a public company or a private sale of the business, were being evaluated, it said.
L Brands is now said to have re-started talks with buyers after a potential sale of the business to private equity firm Sycamore Partners fell through after L Brands allegedly violated agreements on paying furloughed workers and not paying rent.
According to a report published by Bloomberg, the company is now seeking more than double the $1.1bn value it had last year in a failed deal. The publication did not identify who L Brands was in talks with.
Stuart Burgdoerfer, L Brands CFO, said in a statement: "As a result of the substantial improvement in performance at Victoria's Secret, various sellside analysts have valued the Victoria's Secret business at as much as $5bn. The board and our management team continue to evaluate both a potential spin-off of the Victoria's Secret business into a separate public company and a sale of the business. The board is committed to pursuing the option that will return the highest value to shareholders."
In its last financial year, L Brands recorded net sales of $11.85bn, compared to $12.9bn last time. Victoria's Secret saw a 1% increase in comparable sales and a 31% in the direct channel. Earnings for the group reached $844.5m from a loss of $366.4m in the year prior.