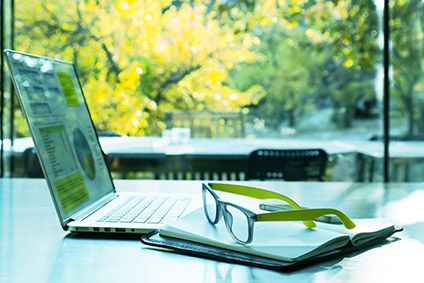 The assessment comprehensively covers the four most important practices in the area of corporate social responsibility: the environment, fair working conditions, and human rights, as well as ethics and sustainable procurement.
Lenzing had been granted gold status for 2018, 2019 and 2020 and says with the new platinum award, it can count itself among the best percent of the companies rated worldwide.
"We are very proud to have made the step to platinum after several gold ratings in recent years. At Lenzing, we always think beyond fibres and take responsibility for our children and grandchildren, for whom we do our best to continuously improve. This attitude is part of our strategic principles, and we will continue to work hard to make a sustainable contribution to the environment and society," says CEO Stefan Doboczky.
The ambitious climate goals of the Lenzing Group are an essential part of the strategy and responsibility towards future generations. In 2019, Lenzing was the first fibre manufacturer worldwide to commit to reducing CO2 emissions per tonne of product by 50% by 2030 and even becoming climate-neutral by 2050. The Science Based Targets Initiative has scientifically confirmed the climate goals of the Lenzing Group.
This scientific validation is also one of the essential criteria that EcoVadis emphasises in its rating. In addition, the responsible procurement of raw materials, from a social and ecological point of view, was highlighted as a further core element in the company's sustainability strategy, as was the support of external environmental initiatives and initiatives on labour or human rights issues.
Earlier this month, Lenzing partnered with Italy's Orange Fiber to produce the first-ever Tencel branded lyocell fibre made of orange and wood pulp.