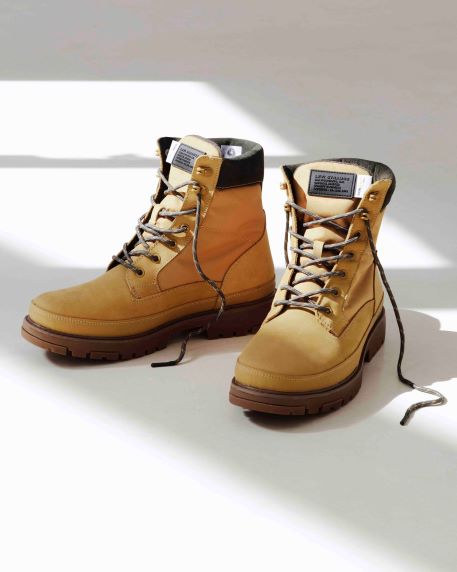 The new eco-conscious boot features Australian Merino wool within its inner lining that is 100% natural, renewable, biodegradable and features recyclable fibre, the two firms say.
The inner lining of the Torsten Quilted boot is Woolmark-certified, which means it is designed to maintain structure and shape whilst drawing upon the intrinsic qualities of the fibre including breathability, moisture management and odour resistance.
The durable nature of Merino wool is said to guarantee high performance with the casual boot designed for both the city and great outdoors, thanks to its performance, protection and comfort.
"The inclusion of Merino wool in Levi's boot not only highlights the versatility of the
original performance fibre, but also shines a spotlight on the sustainable nature of the fibre, pursuing the company's mission to inform and promote wool as the original eco and recyclable fibre," says John Roberts, Australian Wool Innovation CEO, parent company of The Woolmark Company.
He added younger generations care not only about performance but also about durable and environmentally friendly materials, which is why merino wool is increasingly being used.
Meanwhile, the upper is constructed from leather certified by the Leather Working Group (LWG), combined with an insert in eco-cordura, created with reclaimed waste resources. The inner lining is made from Woolmark certified wool felt, while the new sole incorporates recycled contents. This continues down to the boot lacing, which is also made from recycled materials.