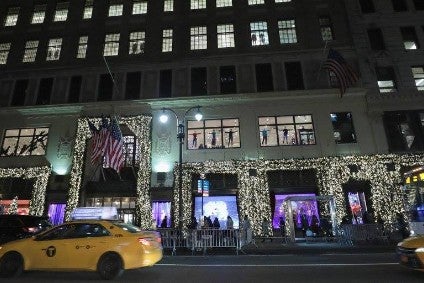 Lord & Taylor is to make its comeback but as a digital-only offering following its bankruptcy last year.
New owners The Saadia Group have relaunched the brand as a digital Collective Store and promise the new chapter will bridge its 195-year heritage with a "modern, innovative future."
Alongside classic favorites, the updated assortment will focus on up-and-coming and emerging brands.
Jack Saadia, principal and co-founder of The Saadia Group said: "The future of retail is fast and agile, mirrored by our team — which has managed to put together a fantastic assortment of merchandise and a website — in record time of less than 120 days. We are deeply committed to continuing the rich legacy of the brand in a progressive way. Today's unveil is just the beginning."
Fashion rental subscription service Le Tote filed for Chapter 11 bankruptcy protection alongside Lord & Taylor, which it bought a year earlier, in August of 2020.
Saadia Group bought the intellectual property and e-commerce assets of Lord & Taylor in a bankruptcy auction in October last year for US$12m, according to a report published by Bloomberg Law.