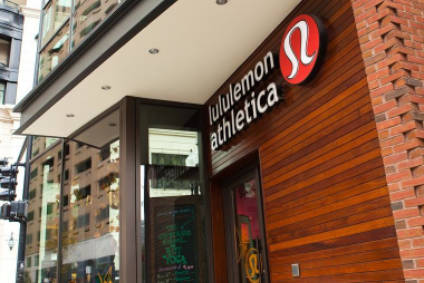 Canadian athletic apparel retailer Lululemon Athletica is launching the brand's first-ever re-commerce programme, in addition to a limited-edition collection made with earth-friendly dyes.
Launching in May, the two sustainability initiatives underscore the company's commitment to its Impact Agenda and deliver on Lululemon's future-facing commitments towards sustainability. The launches fall under the firm's Be Planet pillar, which is focused on making products that are better in every way for people and the planet.
"Lululemon is actively working to help create a healthier future, and we are focused on meeting the goals detailed in our Impact Agenda, including making 100% of our products with sustainable materials and end-of-use solutions by 2030," says Lululemon CEO Calvin McDonald. "Our Lululemon Like New and Earth Dye initiatives are both meaningful steps towards a circular ecosystem and demonstrate the sustainable innovation underway in product development and retail."
Released in autumn 2020, Lululemon's Impact Agenda marked the brand's stake in the ground toward an equitable, sustainable future, and outlined its vision to minimise environmental impact and contribute to a better world. Developing products with sustainable materials and end-of-use solutions are central to the multi-year strategy.
Lululemon Like New is a creative and regenerative guest model, and one way the brand is extending the life of product that has been designed to last.
The re-commerce model allows guests to "rethink, revive, and rediscover" Lululemon product through a trade-in and resale programme that directly reinvests profits to support additional sustainability initiatives, including circular product design, renew and recycle programmes, and store environmental programmes. It will launch as a pilot in California and Texas in May, then expand into a resale programme in the same markets in June.
Consumers in California and Texas can begin to trade in gently used Lululemon clothing in one of the brand's 80-plus participating stores or by mail in exchange for a Lululemon e-gift card. The online resale programme will begin in June, with 100% of profits being reinvested into additional sustainability initiatives, further extending and amplifying the positive impact of Lululemon Like New.
Eligible products need to be in "like new" condition. Lululemon has partnered with Trove, recognised industry experts in branded re-commerce, to support resale technology and operations. All trade-in products will be cleaned using state-of-the-art technology. Gear that does not meet quality standards will be recycled through Lululemon's long-standing partnership with Debrand.
Meanwhile, Lululemon also continues to innovate better materials. The lower impact dyes featured in the new Earth Dye collection follow the introduction of solution-dyed nylon, as well as recycled polyester and FSC (Forest Stewardship Council) certified rubber materials, among others.
Lululemon is also a founding member of the Mylo Consortium, a group of forward-thinking global companies focused on contributing to a more sustainable future for fashion. Mylo is a sustainable alternative to leather made from renewable mycelium.
US sporting giant Nike, Inc announced a similar scheme to Lululemon's Like New initiative earlier this month which will see it take back footwear returned by shoppers, clean them up, and put them back on shelves at a lower price, as it looks at ways to reduce consumer waste.