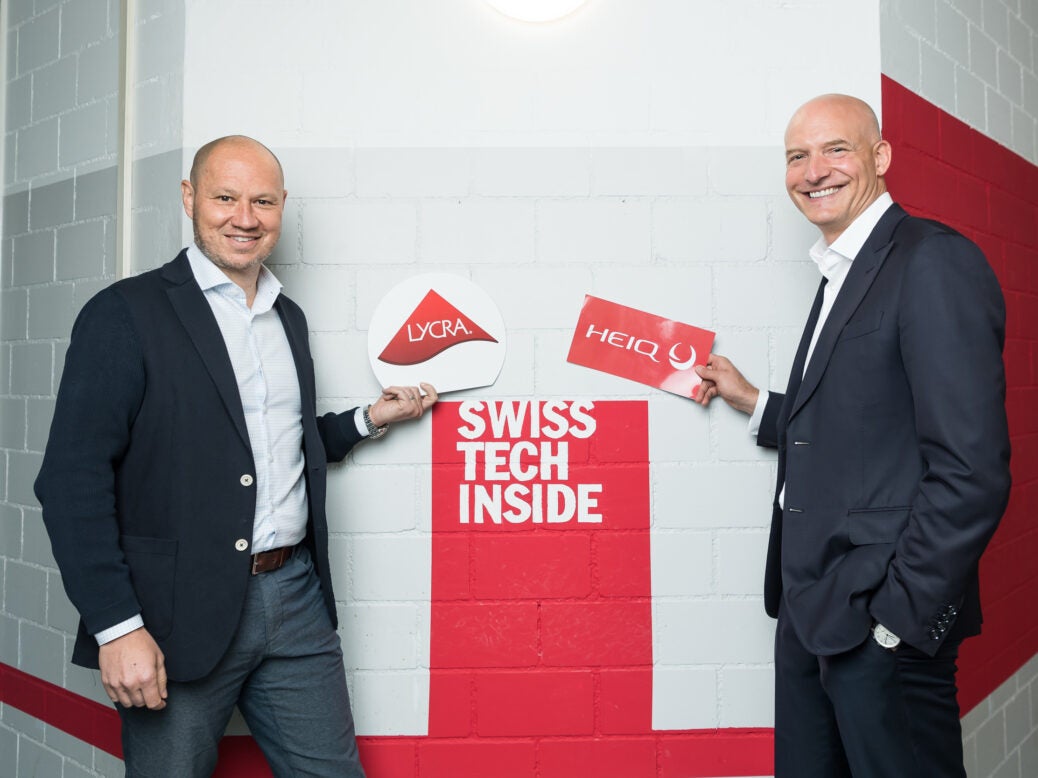 The Lycra Company and HeiQ's new collaboration on future textile technologies is designed to take stretch, comfort, freshness and sustainability within the textile industry to the next level. The two companies will work across multiple brand platforms to create innovations for the sector.
The companies plan to roll out their first collaborative platform this summer, which aims to deliver freshness and antiviral benefits with quality and comfort of stretch fabrics certified with a new Lycra freshFX technology brand standard. The launch is expected to take place at the Intertextile show in Shanghai at the end of August.
The Lycra Company CEO Julien Born told Just Style exclusively: "This is the first of many developments from The LYCRA Company and HeiQ, underscoring our ongoing commitment to innovation in the textile space. We are excited to combine our Science of Fit technology platform, global value-chain network, and brand franchises together with HeiQ's wide range of textile technologies and impressive innovative spirit."
The conversations, which first started between the two companies in 2019, are based on making the most of their teams' strengths in textile science, commercial networks, and global marketing. The consumer-branded innovations are expected to be based within the stretch, thermoregulation, freshness and sustainability market spaces.
The Lycra Company'
s chief brand and innovation officer Steve Stewart said:  "We are pleased to announce the launch of this collaboration, the culmination of conversations that began two years ago."
He added: "By combining the strength of both companies, we will continue to drive meaningful innovation within the textile industry, delivering new solutions at a quicker pace to a broader audience."
HeiQ Group
co-founder and CEO Carlo Centonze pointed out: "Our goal at HeiQ is to enable brands and mills in the textile industry to bring more comfort, performance and sustainability to textile products while raising brand awareness with key consumers who will benefit the most from these innovations."
Both HeiQ and The Lycra Company's CEOs are excited about the new partnership. Centonze said: "This collaboration with The
Lycra
Company not only brings the best minds together but also ensures our breakthrough innovations will be available for and benefit as many consumers as possible."
The Lycra Company's CEO Julien Born agreed: "We look forward to exploring the natural synergies between us and uncovering new solutions for the apparel industry."