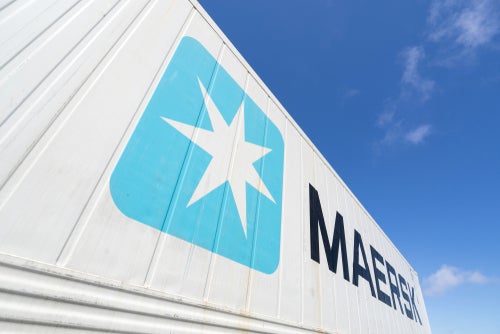 In a statement today (22 December), Li & Fung says it has entered into a transaction for Maersk to acquire its logistics business, LF Logistics Holdings Limited (LF Logistics) and its various entities, valuing the business at US$3.6bn on an enterprise value basis. Subject to regulatory approvals, the transaction is expected to close in 2022.
LF Logistics is jointly owned with Temasek, the Singapore sovereign wealth fund (Li & Fung holds 78.3% and Temasek holds 21.7% of the company), and is a logistics services provider, offering both contract logistics services across Asia and freight management services globally. The company has consistently registered double-digit growth over the past decade and has a stellar track record in e-logistics and omni-channel fulfillment, according to Li & Fung.
The news comes as Li & Fung and Maersk have agreed to form a long-term strategic partnership that will enable both companies to utilise their respective resources and global networks to create a comprehensive range of end-to-end global supply chain services.
The strategic partnership follows the recent formation of LFX, focusing on digital ventures, investments and supply chain finance with GLP, its Singapore-based partner, as Li & Fung continues its journey of helping customers navigate the new digital economy.
"We are very pleased to have reached this agreement with Maersk. The divestment of LF Logistics will further simplify our business to focus on our core trading and supply chain digitalisation capabilities, which have seen a strong rebound back to pre-Covid levels," says Spencer Fung, group executive chairman of Li & Fung.
"With Covid causing major supply chain disruptions, the importance of a diverse global supply chain network is more pronounced than ever, and Li & Fung is well-positioned to serve our customers through our network of 50 export markets. With Li & Fung's upstream digital and sourcing expertise and Maersk's downstream logistics capabilities, we will begin to offer our respective customers the opportunity to take advantage of this unique end-to-end value chain proposition anchored upon operations excellence, technology, and sustainability."
Joseph Phi, group CEO, Li & Fung and CEO, LF Logistics, adds: "We recognise that for LF Logistics to be a global leader in the industry, achieving scale is of paramount importance. Maersk provides the ideal fit for our people and our customers. It has a substantial presence around the world and will utilise LF Logistics' talent base and operational platform to build out its logistics and fulfillment offering globally. This is testament to the strength of our team, our unique operations-centric culture, and superb growth potential."
Meanwhile, Vincent Clerc, CEO of ocean and logistics at Maersk, notes with the intended acquisition of LF Logistics, Maersk will bring in an extensive warehousing network covering the fast-growing Asia-Pacific markets; all underpinned by a best-in-class operational and technology platform which it can scale globally across its network.
"We are impressed by the way LF Logistics has built a track record of executing a superior omni-channel strategy for customers, which is a strength we can use to build and operate fulfilment to customers across our network," he adds.
As part of the strategic partnership, the parent company of Li & Fung is expected to acquire and continue to build the Global Freight Management (GFM) business following the completion of the transaction. Until the closing of the transaction LF Logistics and Maersk remain two separate independent companies.
Earlier this summer, Li & Fung launched supply chain fintech company Air8 that will serve the financing needs of small-to-medium enterprises across the consumer goods industry.
Deepika Rana, chief operating officer at Li & Fung, is among the industry executives who have shared their thoughts on what to expect in the year ahead with Just Style.
Click here for what the panel thinks 2022 holds for apparel sourcing and here for the challenges and opportunities the new year poses.