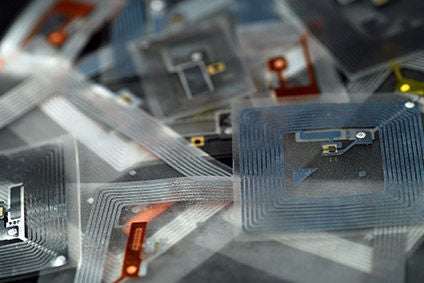 Value fashion and homeware retailer Matalan is rolling out item-level RFID across all its 220 stores in the UK to enhance inventory accuracy and customer service.
The move follows a six-month trial of SML's RFID tags and SML's Clarity software suite – the outcome of which showed the retailer's inventory accuracy wasn't at an acceptable level.
Within each of the two store pilots Matalan staff were able to count in excess of 100,000 items of merchandise over a three-hour window. The counts were done on a weekly basis, and achieved inventory accuracy of more than 95%, according to SML. The solution can also receive stock from the central distribution centre; with delivery discrepancies reported back to the warehouse management system.
Following the pilot Matalan has now deployed RFID (radio-frequency identification) across all 220 of its stores in the UK in order to enhance its inventory accuracy and deliver on the promise of omnichannel to improve the shopping experience.
Its store staff will also be able to provide a better customer experience by using the real time stock enquiry and search/find functionality. The solution utilises over 900 hand-held terminals from Zebra Technologies with an Android Touch Computer across the estate, and the data is stored in Microsoft's Azure Cloud platform.
"As a business, we are committed to adopting appropriate transformative technologies that enable us to address the ever-changing needs of our customers," explains Howard Reed, CTO at Matalan. "Our initial pilots using SML's Clarity RFID solution allowed us to gain a significantly improved view of our inventory and the return on investment across the business was apparent."
"Without RFID technology, we will not be able to deliver on our customers' shopping experience needs."
"The past year has been significant for item-level RFID technology adoption as more retailers report on their return on investment using the technology," adds Dean Frew, SML's CTO and Senior VP of RFID Solutions. "Matalan is a prime example of how a retailer can utilize the technology to improve its daily operations, deliver on an enhanced customer experience and provide multi-channel shopping opportunities."