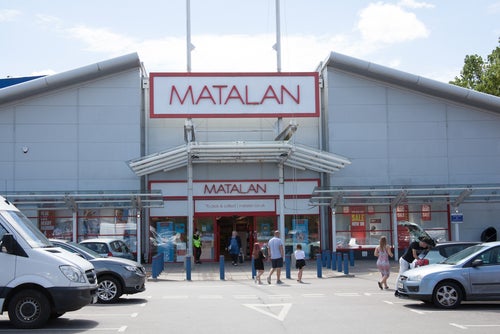 UK clothing retailer Matalan has booked a GBP6m (US$8.25m) increase in second quarter (Q2) revenues compared to the prior-year period.
Matalan reports positive Q2 results
The retailer's Q2 results are the first full quarter of trading across all channels since before the pandemic started.
The earnings before interest, taxes and depreciation, and amortization (EBITDA) profit post adoption of IFRS16 was £61.0m (compared to £28.5m in the same period in 2020).
While the restated EBITDA profit under IAS17 was £38.9m (compared to GBP3.4m in the same period last year).
Commenting on performance, Steve Johnson, executive chairman of Matalan said: "Having seen a terrific customer response to stores reopening in the spring, we quickly cleared much of the winter stock overhang, allowing our focus to be on new ranges during the summer. As a result, despite customer footfall being affected by the so-called 'pingdemic', appetite for new outfits remained strong, supporting a growth in full priced sales of 25% against last year."
He added: "Pleasingly, this strong full price-performance was mirrored across both stores and online, contributing to a further build of market share over the period."
Johnson explains the priority remains on immediate trading and recovery, however, Matalan has continued to progress its strategic growth and development plan in parallel.
He said: "Our scale, market positioning and loyal customer base, added to the resilient popularity of our convenient out of town store formats, and rapidly growing online business, offer the opportunity to add further range breadth and choice for customers in relevant and adjacent categories."
Urgent recall
Shortly after releasing the report the retailer had to issue a recall notice for a pair of baby dungarees that could pose a choking hazard.
Matalan said in the official recall notice the Panda Pocket Dungarees it sold between 14 June 2021 to 7 October 2021 do not meet its usual high standards for quality and safety.
The notice explained: "Our investigations have discovered poppers may become loose which could present a choking hazard. As customer safety is our highest priority, we are immediately recalling these dungarees."
The retailer is encouraging anyone who bought the baby dungarees to return them for a full refund immediately and it also pointed out that Matalan prides itself on delivering great quality at great prices.
"This recall does not affect any other Matalan product. We're really sorry for any inconvenience caused."