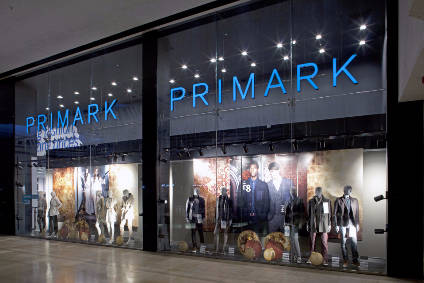 McEttrick joins Primark on 19 September with the remit to further develop the Primark brand and customer strategy.
Reporting direct to Primark CEO Paul Marchant, McEttrick will take overall responsibility for the Primark brand, including all marketing and customer communications, customer insight and Primark's wide-reaching sustainability strategy, 'Primark Cares'.
Most recently, McEttrick was group brand and proposition director at Tesco, building an end-to-end brand and marketing capability over her six-year tenure and leading a successful repositioning of the brand with a focus on quality, value and reputation. Prior to this she was MD of group brand and marketing at Barclays.
Paul Marchant, CEO, Primark, commented: "At a time of extraordinary change in our industry, the strength of the Primark brand has never been more important. We see huge opportunities for growth and the way we position our brand and engage customers, to increase loyalty and win new fans to Primark, will be critical to our success. Michelle brings a broad set of skills and experience that I believe will be invaluable as we grow the Primark brand for the future. I'm delighted to welcome her to the team."
McEttrick added: "The team has done an amazing job of creating a beloved brand, and the opportunity is really to build on this strong foundation, adding capability as the business grows. I am looking forward to helping play a role in that future growth."
At the end of last month, Primark pledged to protect the prices on more than a thousand of its essential kids' products, including apparel, as it seeks to help family finances go further amid the rising cost of living.
From underwear to T-shirts and from dresses to jeans, the retailer said it will hold prices this autumn across many of its most popular products. It means consumers will be able to purchase long sleeve T-shirts from GBP1.80 (US$2.18), sweatshirts from GBP4, dresses from GBP4.50, and jeans from GBP6.00.