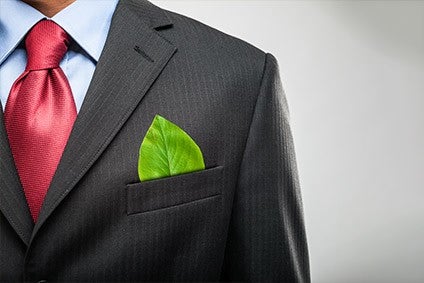 More than 200m trees are cut down every year to produce fashion fabrics like viscose and rayon, according to Canopy. The organisation explains many of these originate from the world's most important and carbon-rich forest ecosystems so the CanopyStyle initiative is encouraging the fashion sector to change that.
Over the past few months, the initiative has added global heavyweights LVMH and its 75 luxury brands, sportswear brand Puma, Chinese logistics titan Li & Fung, Indian brand FlipKart, and Indian brand House of Anita Dongre.
"CanopyStyle is transforming the viscose supply chain in real time with our 400 brand partners leading the charge. This is exactly the pace and scale of change that we need to see across all supply chains," points out Nicole Rycroft, Canopy's executive director. "We're confident that with the 'CanopyStyle 400' we can make the next decade one of solutions and preservation of the world's forests. There is urgent work to be done."
Luis Coloma, head of environmental sustainability at Inditex adds: "As one of the first partners of CanopyStyle, Inditex is proud to see more and more organisations join this important endeavour to leverage ever greater environmental gains for the benefit of our climate and species. This collective and pre-competitive effort is bringing a great value to protect the environment at a global scale."
Canopy believes the initiative is already making a real world impact. To date, it says producers responsible for 90% of global viscose supply have developed commitments to stop sourcing from the world's ancient and endangered forests in response to the CanopyStyle initiative.
The company reports that over half (52%) of global production is now documented to Canopy's "green shirt" criteria. According to Canopy, this means these viscose manufacturers have taken action to be at low risk for sourcing from ancient and endangered forests.
Click here to read Just Style's recent interview with Rycroft who explains what being named a winner of this year's US$3m Climate Breakthrough Award means.