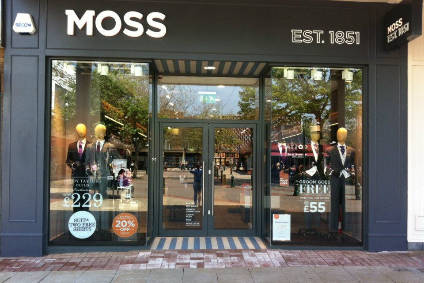 The owner of British casual wear retailer Crew Clothing has completed its GBP22.6m (US$28.6m) acquisition of suit and formalwear menswear specialist Moss Bros.
The board of Moss Bros had agreed to the terms of a cash offer of 22 pence per share by Brigadier Acquisition Company back in March. Brigadier is majority-owned by Regiment Acquisition Company, which is, in turn, majority-owned and controlled by Menoshi 'Michael' Shina, the owner of Crew Clothing.
Moss Bros was established in 1851 and operates more than 120 stores across the UK.
"We are hopeful that with Brigadier's support, a heritage UK high street brand can be saved and returned to profitability," says Jamie Peel, director of corporate finance at Zeus Capital, which advised on the take-private deal.
Shina adds: "Having now completed the acquisition we look forward to working with the Moss Bros management team to stabilise and improve the performance of the business in a challenging retail environment."
The retailer has been among those hardest hit by the lockdowns imposed around Covid-19 and the cancellation of events and gatherings where its formalwear is in demand.