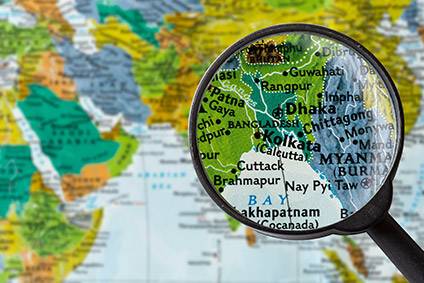 The BGMEA has signed a memorandum of understanding (MoU) with Bangladesh-based international development organisation BRAC on the health and nutritional wellbeing of workers in Bangladesh's RMG industry.
As per the agreement, BGMEA and BRAC will collaborate on building the capacity and strengthening the system of health centres within garment factories and those operated by the BGMEA.
Both organisations will also work on evaluating the nutritional status of RMG workers and provide supplements to address nutrition gaps.
Hassan recently said Bangladesh garment factory owners must embrace a "local eco-system of circularity", noting growing demand from brands for circular products.
Garment factories in Bangladesh achieved 48% progress in remediation over the past six years under the Remediation Coordination Cell, the national initiative of the Bangladesh government and the International Labour Organization (ILO).
The remediation data was revealed in the Labour Inspection Report 2020-21 from the government of Bangladesh's Department of Factory and Establishment Inspection (DIFE).
Meanwhile, the country now has its first Occupational Safety and Health (OSH) Profile in place after approval from The National Industrial Health and Safety Council.
The Occupational Safety and Health (OSH) Profile was drafted by the Department of Inspection for Factories and Establishments (DIFE) in cooperation with the Ministry of Labour and Employment, social partners and other relevant stakeholders. It was vetted in a tripartite context by representatives from the government, employer and worker organisations.
The Government of Bangladesh adopted the National OSH Policy in 2013 which recognised the necessity of an OSH Profile and its significance for systematically reviewing and evaluating the national situation on occupational accidents and diseases.