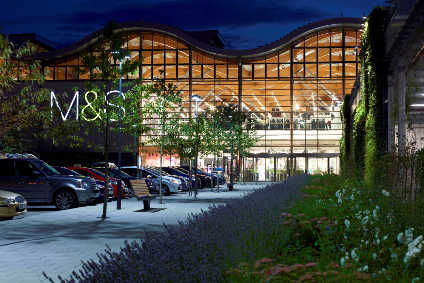 Marks & Spencer has named non-executive director Katie Bickerstaffe as chief strategy and transformation director as the UK fashion and homeware retailer looks to accelerate its turnaround efforts.
Bickerstaffe will take up her role on 27 April and will serve on the board and operating committee as an executive director.
"Katie has been a great help to me and the wider management team in her role as a non-executive director and I am delighted that she will now be part of the executive team. Her experience in leading roles at UK food and non-food retailers and track record of delivering large-scale change will be invaluable as we accelerate our transformation," says CEO Steve Rowe.
M&S has struggled in recent months to grow sales in its clothing and home business and Rowe has been vocal about needing to move faster to address "long-standing issues" in its clothing supply chain around the availability and flow of product.
In its recent third-quarter update, clothing and home sales fell 3.7% to GBP1.06bn (US$1.38bn) and 1.7% on a like-for-like basis.
The company has been trying to reinvent itself for more than a decade, with the current five-year "restoring the basics" turnaround plan seeing more than 100 store closures by 2022, and a focus on better planning and stock visibility, removing outdated product lines, improving logistics, and upgrading its online visibility.
Critics have blamed an overload of brands for making its offer too confusing and say it no longer resonates with the core customer base. Last month the retailer announced changes to its kidswear division as part of wider efforts to broaden its appeal in a move that followed a similar reshaping of its two sub-brands – Per Una and Autograph – aimed at focusing on where it can offer a point of difference for its customers.
Earlier this week, analysts said there is much work still required to fix and position Marks & Spencer for a "brighter", sustainable future, with clothing needing "change at pace" to stabilise revenues, but the outlook is positive.
"Marks & Spencer is a fantastic brand with huge potential. I'm really looking forward to working with the management team to step-up the pace of the transformation," Bickerstaffe says.