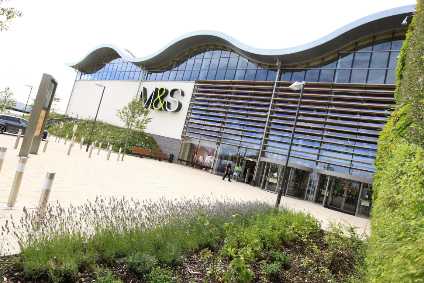 Much work is still required to fix and position Marks & Spencer for a "brighter", sustainable future, with clothing needing "change at pace" to stabilise revenues, analysts say, but the outlook is positive.
The UK fashion and homeware retailer has struggled in recent months to grow sales in its clothing and home business and CEO Steve Rowe has been vocal about needing to move faster to address "long-standing issues" in its clothing supply chain around the availability and flow of product.
In its recent third-quarter update, clothing and home sales fell 3.7% to GBP1.06bn (US$1.38bn) and 1.7% on a like-for-like basis.
M&S has been trying to reinvent itself for more than a decade, with the current five-year "restoring the basics" turnaround plan seeing more than 100 store closures by 2022, and a focus on better planning and stock visibility, removing outdated product lines, improving logistics, and upgrading its online visibility.
Critics have blamed an overload of brands for making its offer too confusing and say it no longer resonates with the core customer base. Last month the retailer announced changes to its kidswear division as part of wider efforts to broaden its appeal. Earlier it announced a similar reshaping of its two sub-brands – Per Una and Autograph – aimed at focusing on where it can offer a point of difference for its customers.
At a meeting with Shore Capital analysts Clive Black and Darren Shirley yesterday (3 February), chairman Archie Norman said the transformation remains "work-in-progress", not masking the fact that the change programme is a "tough gig", carrying risk.
In November, M&S re-hired Richard Price, currently CEO of Tesco's F&F Clothing, as managing director of the clothing and home division.
"Norman is looking forward to Richard Price joining from Tesco to run this side of the business, where he will lead a modernised team that is working on ranges and assortment around making M&S more relevant to the British family shopper," Black and Shirley noted.
"Good work was said to have been undertaken with direct sourcing to date whilst M&S has some firm foundations on which to build from a market position perspective, including ladies underwear and denim, children's back-to-school and men's suits, albeit the latter needs a bit of re-calibration."
Price will come into a business where the store estate is being restructured; around 60 of the 100 identified for closure have been shut and the 'option count' is being reduced too.
"Whilst so, stores still receive clothes as singles, key sub-categories are not yet sorted – dresses and woven tops – whilst the range to space matrix, including clothing needs improvement," the analysts add. "If effective, Mr Norman can see an ongoing M&S store estate with stable clothing revenues and an online proposition producing double-digit annual sales growth. No time-frame, of course, was indicated but to us an encouraging aspiration. We would note that Next stores in the UK have been in reverse from a sales perspective for some time."
Despite this, the analysts note that while much remains to be done, the business is now firmly in "doing mode" and in the places that will make a difference; "a more fit for purpose centre, empowered stores, better communications and specific activities around the estate, website, clothing and food".
"There is a lot of work to do to fix and position M&S for a brighter, sustainable future. Whilst there is work underway and the aspiration to bring improvement from the bank (a drag on the P&L), property, beauty, furniture and international activities, the core focus of executive management attention is, frankly, sorting out UK clothing and food," they explain.
"The prize, which remains in the distance, is that M&S evolves into a business where its retail operations sustainably grow with structural cost reductions harvested to all stakeholders benefit. That prize is not easy or quick, but neither is it potentially inconsequential in our view."
M&S is due to update the market on its progress through its FY2020 preliminary results on the 20 May.