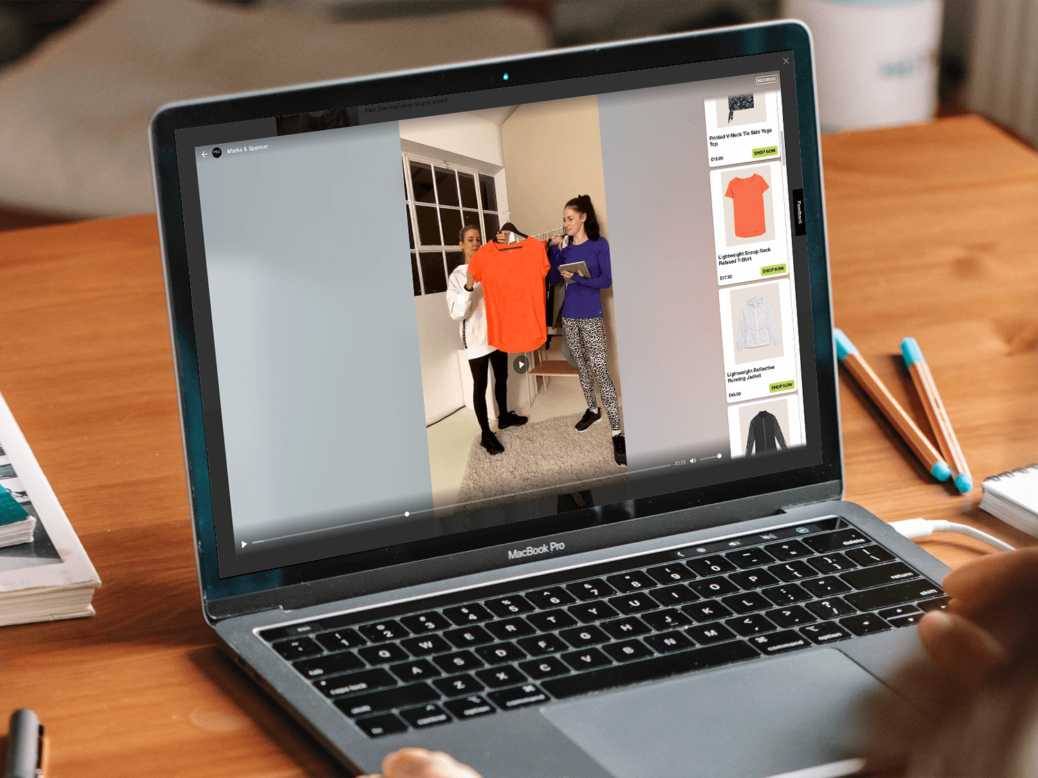 The Marks & Spencer (M&S) new live shopping service is part of its wider aim to tap into the growing social media 'live' trend that's expected to account for 10-20% of global e-commerce by 2026, according to research by McKinsey.
The live episodes are described as being completely shoppable, which means customers can get a question answered by an expert straightaway via the live chat function and once happy with the response, they can purchase the items.
Marks and Spencer software partner, Lisa is facilitating the new service, which allows any of the retailer's 13.5m customers that visit its website each week to join a live broadcast hosted by a retail expert where they can hear more about the ranges and view product demonstrations.
The live shopping service aims to combine digital technology with customer service to answer customer queries while offering style inspiration. The retailer believes the service also offers a new channel of communication with customers to drive brand awareness and gather customer feedback.
Marks and Spencer director Stephen Langford said: "Live Shopping on m&s.com is the latest in a wave of new initiatives we've introduced to improve our customer experience. It's a global trend that responds to how customers are using social media – we all know how much more we're scrolling and engaging with video content – at home, or on the go. Live shopping puts our experts front and centre and gives them the ideal platform to share the M&S point of difference – in terms of both quality, design and innovation features."
The live shopping service launched on Friday 28 January with a focus on Marks and Spencer's activewear brand Goodmove and the first broadcast featured 'Lingerie, Womens & Kids Activewear with Rosie Underwood and Soozie Jenkinson'.
Marks & Spencer believes its new 'live shopping' service is the latest example of the retailer investing to provide customers with a seamless shopping experience for however consumers choose to shop, and follows initiatives implemented over the past 18 months, such as the recent rewards for 'shwopping' clothes scheme.
Other initiatives have included a digital click and collect service that aimed to cut waiting times, and the introduction of online video consultations for customers browsing menswear and lingerie.
Lisa CEO Sophie Freres added: "The Lisa team could not be more excited to partner with M&S to bring exciting and interactive live shopping experiences to M&S customers. M&S plays a critical role not only in inspiring, but in educating and helping its customers discover those products best suited to their needs. Live shopping allows M&S to give more members of its online community more regular access to M&S' unique expertise in so many important matters of daily life, and thanks to the interactivity of the format, customers become true co-creators. At Lisa, we believe the future of e-commerce is community-led, and M&S is doing a marvellous job at embracing that."