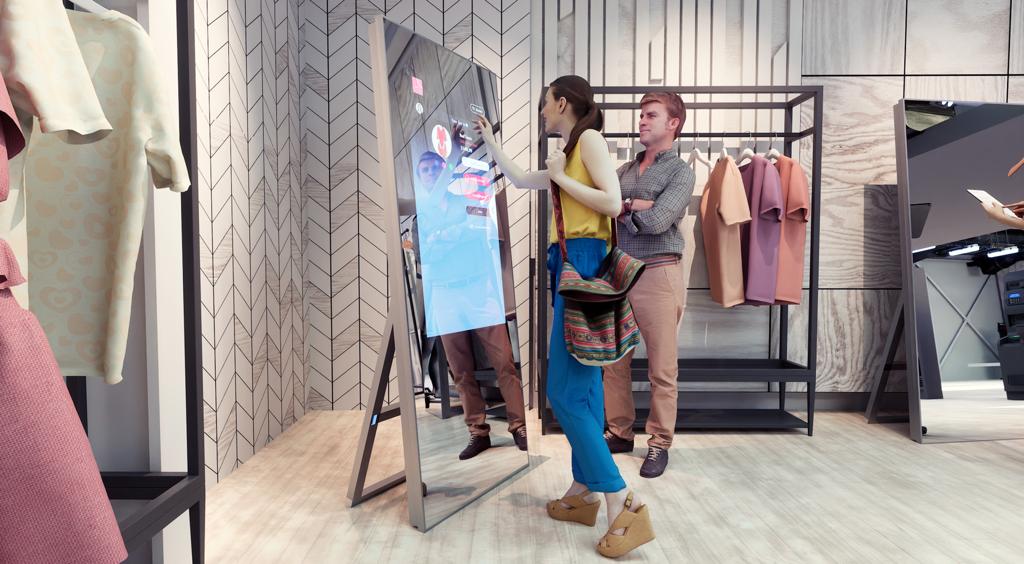 Leveraging GK Software's retail solutions with MySize's proprietary AI-driven sizing tech, the smart mirror technology works to speed up the try-on process and eliminiates the guesswork out of picking a size. Additionally, its recommendation engine helps stores maximise purchase size, while customers enjoy more items that fit perfectly, MySize says.
The omnichannel solution offers retailers the option to better manage inventory, as they will no longer need to display all sizes of the merchandise available. The smart mirror decreases returns of items that often end up in landfills while simultaneously providing an interactive and fast checkout experience that sets retailers apart, MySize says.
Providing customers with the confidence that they're purchasing the correct size reduces returns and costly logistics decreases the need for a large, inefficient retail footprint, and helps the environment while "wowing" customers, it adds.
MySize CEO Ronen Luzon says the mirror is a potential game-changer for in-store sizing.
"Our AI-driven measurement solutions drive revenue growth by increasing conversion rates and reduce return costs for our clients. We believe we are at a commercialisation inflection point with our land and expand strategy, as we surpassed 1,000 clients in 2021. We look forward to demonstrating for existing, new and prospective clients."
The mirror will immediately become available to GK software customers across its 346,000 locations spanning 65 countries.
Last September, MySize rolled out a virtual coins feature that allows e-commerce retailers to provide consumers with incentives to make purchases with MySizeID in a move aimed at cutting down on costly returns and reducing carbon footprint.