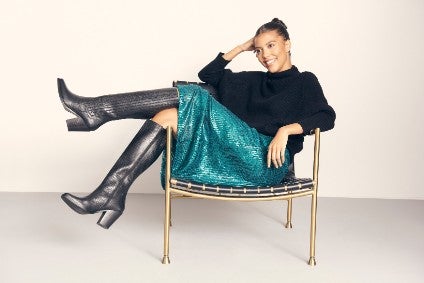 Reporting its half-year results for the 26 weeks to 27 August, JD Williams, Simply Be and Jacamo's parent company, N Brown, posted group revenue of GBP331.5m (US$370.87m), down 4.6% on the first half of last year.
Product revenue was also down by 5.2% at GBP211.2m in the first half of the year, from 0.6% in Q1 to 9.4% in Q2 and with this trend continuing into Q3. N Brown also notes its strategic brands product revenue was 2.2% lower, with its heritage brands 11.8% lower.
Its adjusted profit before tax was down to GBP4.3m from GBP24.4m in the same period last year which is a drop of 82.4% and its statutory profit before tax was down to GBP7.2m from GBP28.4m last year, a decline of 74.6%.
Meanwhile, the company's adjusted EBITDA reduction of 46.9% was driven by prior year Financial Services performance, with the FY22 impact weighted towards H1, when a pandemic IFRS 9 credit loss provision was released and write-offs were atypically low.
N Brown explains lower product revenue was due to softer market conditions in H1 largely offset by margin focus and the operational and central cost base were tightly controlled despite inflationary pressures.
N Brown's chief executive remains confident
N Brown's chief executive Steve Johnson believes that in a difficult period of weakening consumer confidence, the company has balanced its objectives between disciplined trading – with a focus on upholding margin – and delivering on its long-term strategy to transform the business.
He says: "Our teams have worked relentlessly to launch Simply Be's new website, and early indicators give us confidence in the wider benefits for all our customers when we roll this out more widely across our other strategic brands."
The new mobile-first website for Simply Be launched in September and N Brown states it enhances the customer experience with easier site navigation and checkout journey. The company plans to launch a new Jacamo site in the first half of 2023.
Johnson points out he anticipates continued softness in trading over the second half of this year as macroeconomic pressures continue to weigh on consumers, despite government support.
He explains: "We will, therefore, maintain our focus on tightly managing both our costs and margins. At the same time, given our ongoing confidence in our strategy and the strength of our balance sheet, we will continue to invest in our digital transformation to deliver sustainable profitable growth.
N Brown maintains that despite a challenging backdrop, it has progressed with the execution of the strategy it announced in May 2022 which targets the delivery of growth through a simpler and more focused business with its strategic brands, Simply Be, JD Williams and Jacamo, remaining the primary focus for growth.
The company's remaining brands have been consolidated within a "heritage brands" portfolio focused on protecting value and N Brown states it has no further brand closures planned.
N Brown says: "Our strategy is predicated on five pillars and a short update on progress made against each is set out below. Our five pillars are underpinned by two key enablers: our people and talent, and a sustainable operating model appropriate for a digital retailer."
2023 outlook
In terms of the company's outlook N Brown says there is uncertainty around macroeconomic conditions and as such, visibility of trading trends is limited.
N Brown says: "We have seen a second-quarter product revenue decline of 9.4% continue into September and at this stage, we are planning on the basis of challenging market conditions continuing for longer, with H2 23 product revenue expected to decline at a similar rate to Q2."
Additional product margin improvements are expected through N Brown's pricing response to cost inflation, the movement of the product mix back to clothing, and ongoing initiatives including data usage to optimise pricing strategies.
N Brown will continue to carefully manage cost and margins whilst planning for ongoing elevated inflation. It says it will will benefit from the variable cost model and normalising against a baseline that from H2 includes the step up in strategic marketing.
The company now expects FY23 adjusted EBITDA to be in the region of GBP60m.
N Brown states: "At the end of FY23, we continue to expect the group to maintain a strong unsecured net cash position, and, whereas we previously expected net debt to be in line with FY22's closing position, we now expect year-end net debt to have reduced over FY22."