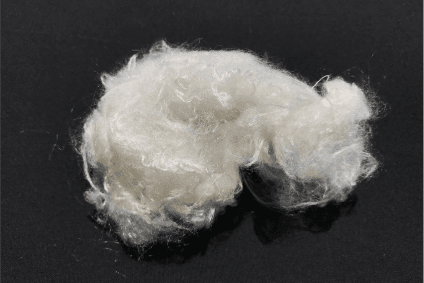 Australian technology firm Nanollose today (5 December) unveiled what it believes is the world's first plant-free viscose-rayon fibre, creating a new eco-friendly material for brands, retailers and manufacturers.
The Perth, Australia based company, which is headed up by former Gap Inc clothing boss Alfie Germano, now plans to work with commercial partners to expedite the development of the technology to turn this sustainable fibre into clothing fabrics.
Traditional viscose-rayon is predominantly derived from wood-pulp and used to make everything from home furnishings to clothing. However, there are significant environmental concerns surrounding its production as a considerable number of trees are cut down, chipped and then treated with hazardous chemicals followed by an energy intensive purification process to source the cellulose required for to manufacture rayon.
Nanollose instead uses microbe-based fermentation to convert biomass waste products from the beer, wine and liquid food industries into microbial cellulose – a process that takes less than one month and requires very little land, water or energy. Indeed, a production cycle is just 18 days, compared to the eight months seen in the cotton industry.
The microbial cellulose is then converted into rayon fibres using the Nanollose technology.
Germano says interest in the company's technology has been significant as brands, retailers and manufacturers increasingly seek environmentally sustainable fibre resources.
"Over the past three months interest in our fibre technology from multiple textile, apparel and fibre manufactures has been significant, and the next step will be around accelerating towards producing sufficient quantities of rayon fibre samples for these groups.
"We then aim to collaborate with these global partners who can expedite our development programme, and provide technical support and scale for turning fibre into fabrics, which will then go into making clothing."
During his time at apparel companies including VF Corp and Gap Clothing, Germano says the industry has changed "drastically."
"My 30 year tenure in the textile and apparel industry has opened my eyes to the environmental concerns that plague the industry. I believe we are at an inflection point where the industry will begin to increase their search for sustainable alternatives."
Nanollose, which raised AUD5m (US$5m) through an IPO and began trading on the Australian Stock Exchange in October, has also filed a provisional patent to protect its unique processing method.
The current rayon market is valued at US$10bn, and is expected to grow to US$16.3bn by 2019. This growth is due to fluctuating fibre costs like that of cotton, the need to be less dependent on polyester, and demand for greener cost-effective alternatives.